(NØ) is sometime miles away, sunny head and feet in the clouds… So she often misses things… The white thread bobbin… Her favorite golden scissors… The thimble (the right one…) Or her sewing-needles, and surprisingly enough, there is no haystack around ! Being tired of sticking "wanted notices" in all corners of the apartment, hop, an idea to put this little sewing mess away at the same place and find it again immediately, today (NØ) sews her own needle case.
To make your needle case, you will need :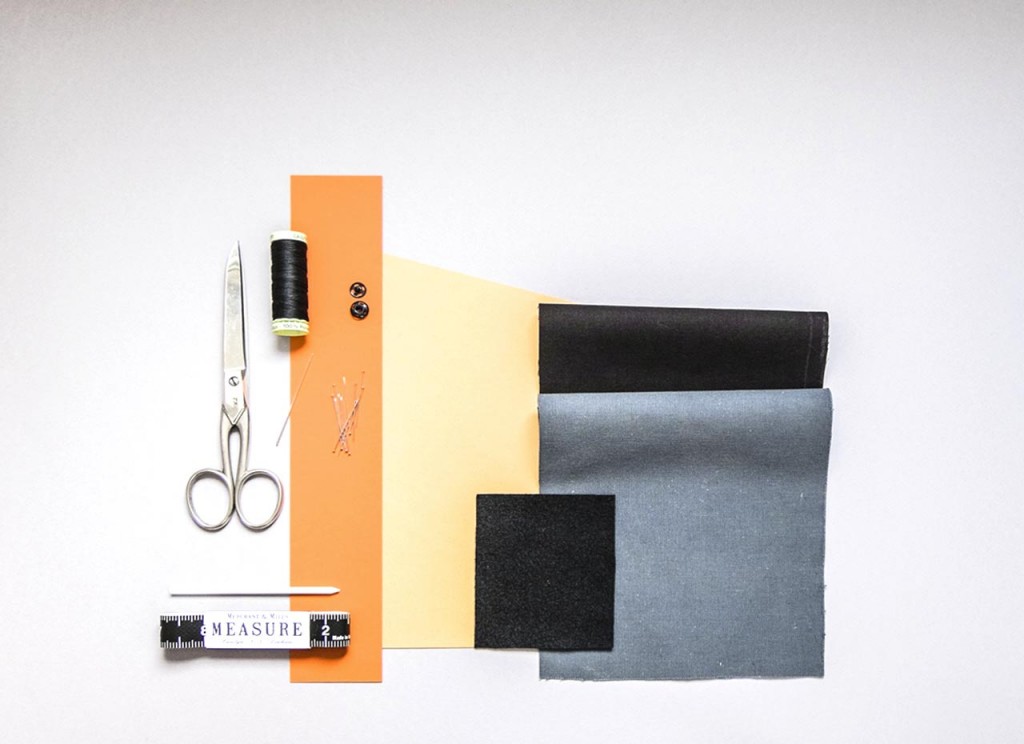 – A piece of plain, colorful or shiny fabric, as you wish for the cover of your case.
– A little piece of fabric for the case lining.
– Some woolen material for jabbing the needles.
– The cutting instructions to be downloaded here.
– Some thread matching the fabric color.
– Sewing needles to sew and to be put away.
– Pins.
– Fabric scissors.
– Tape measure.
– A tailor chalk.
– A small snap button (diameter 11mm or 0.4in)
Step-by-step, here is how to make the needle case :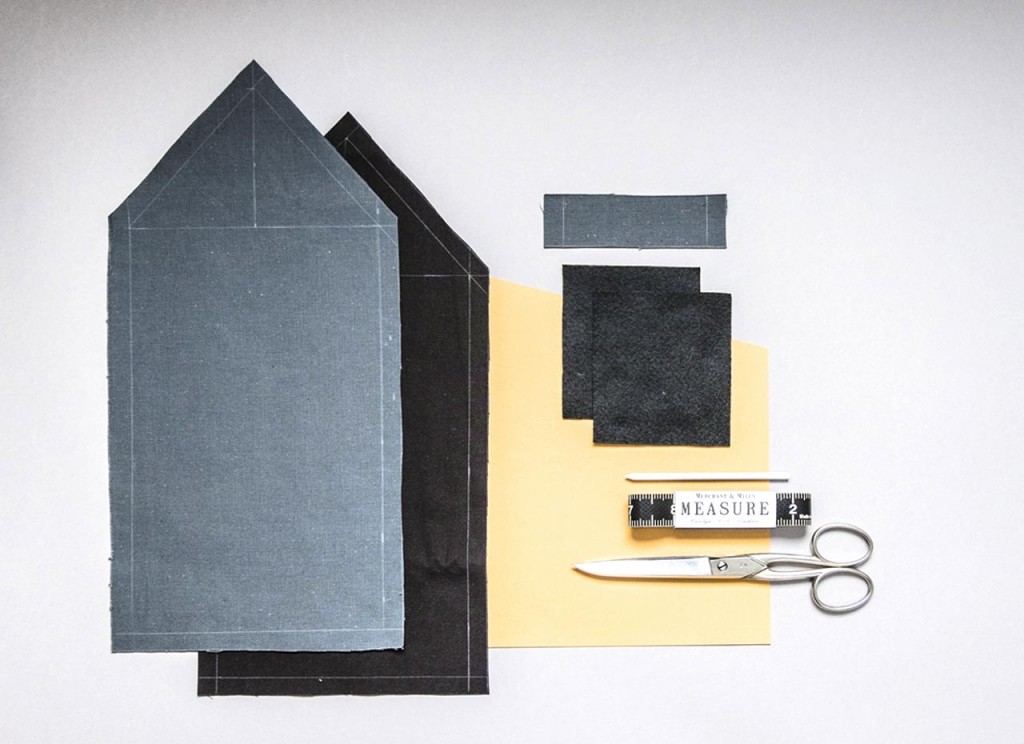 1. Trace following the needle case cutting-instructions on the fabric, the lining,  the felt for the needles and the bias.
2. Add 1cm or 0.4in sewing allowance all around (except for the bias and the felt), cut.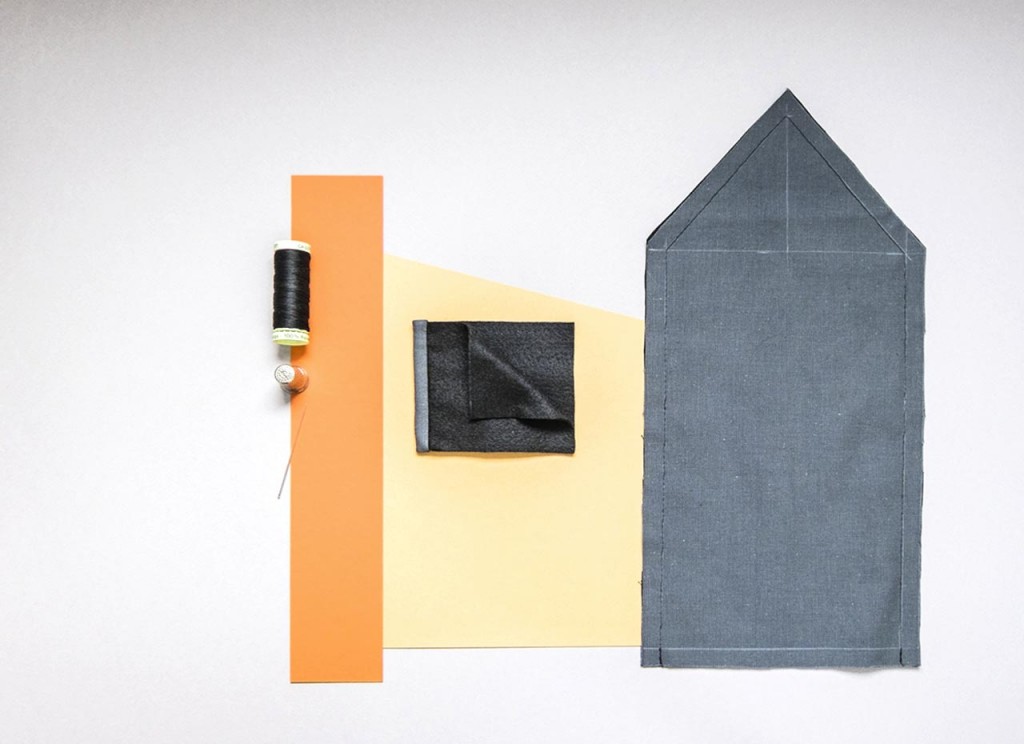 3. Place the two pieces of felt in-between thebias, sew by hand or use your sewing machine.
4. Sew the fabric and the lining right side on the right side. Open the seams. Iron. Turn over. Iron.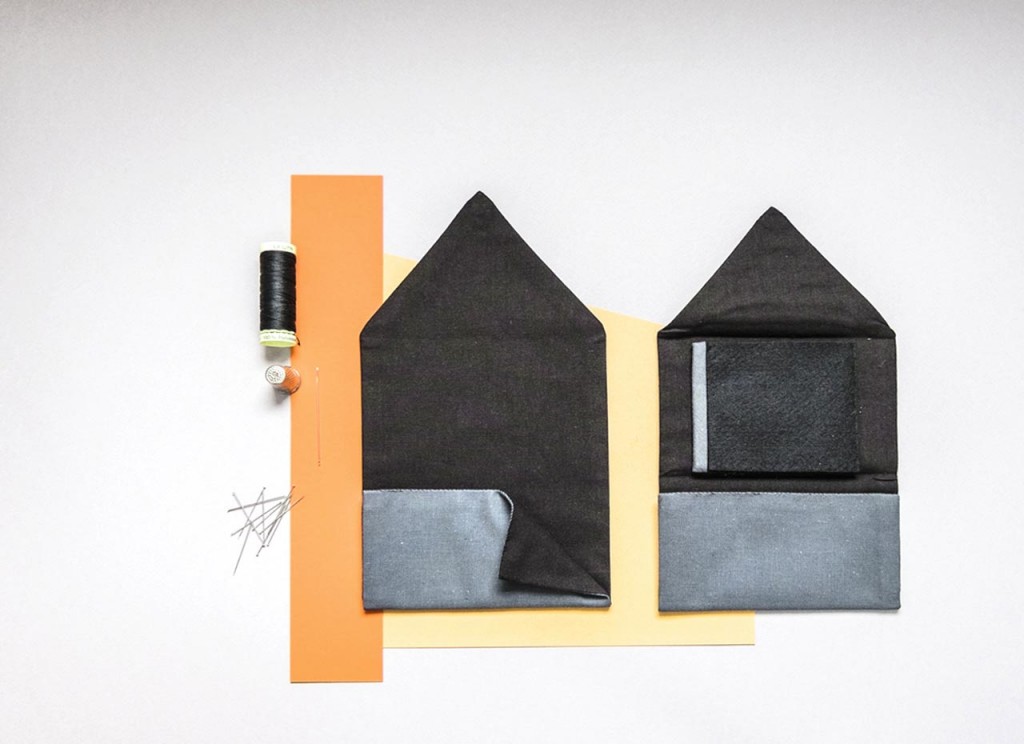 5. Fold the bottom of the case and sew the sides using little hand-stitches, so you get a small pocket.
6. Sew the "pin cushion" as illustrated above with a couple of hand-stitches.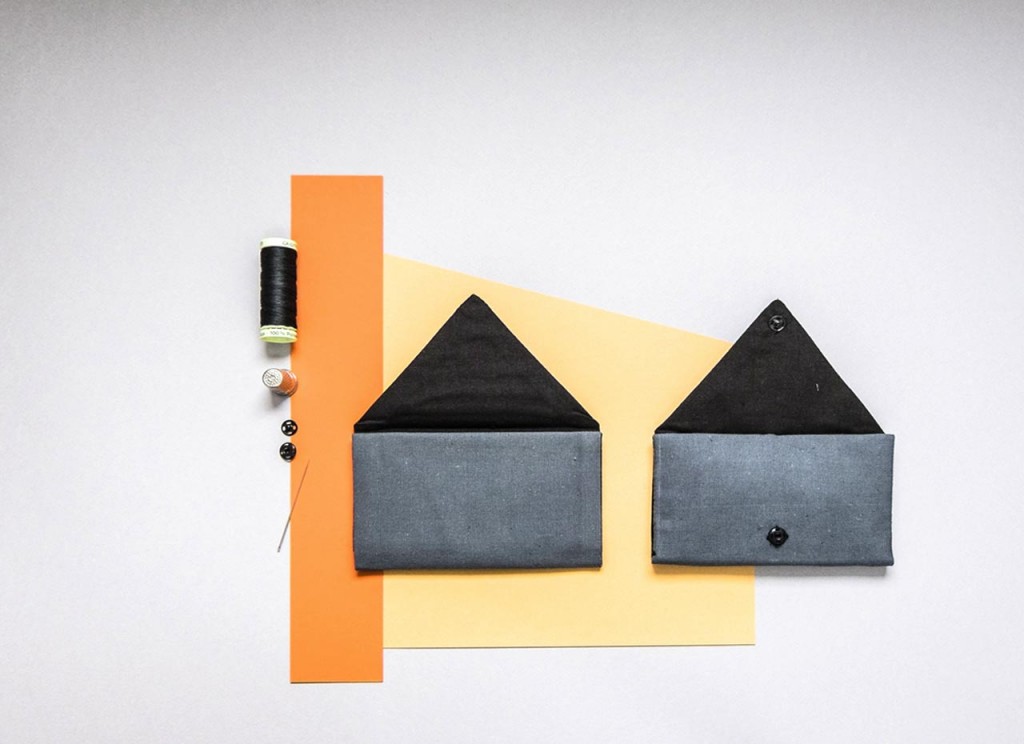 7. Fold again to double-check that your needle case can nicely close !
8. Sew carefully the snap button at the right place.
That's all folks !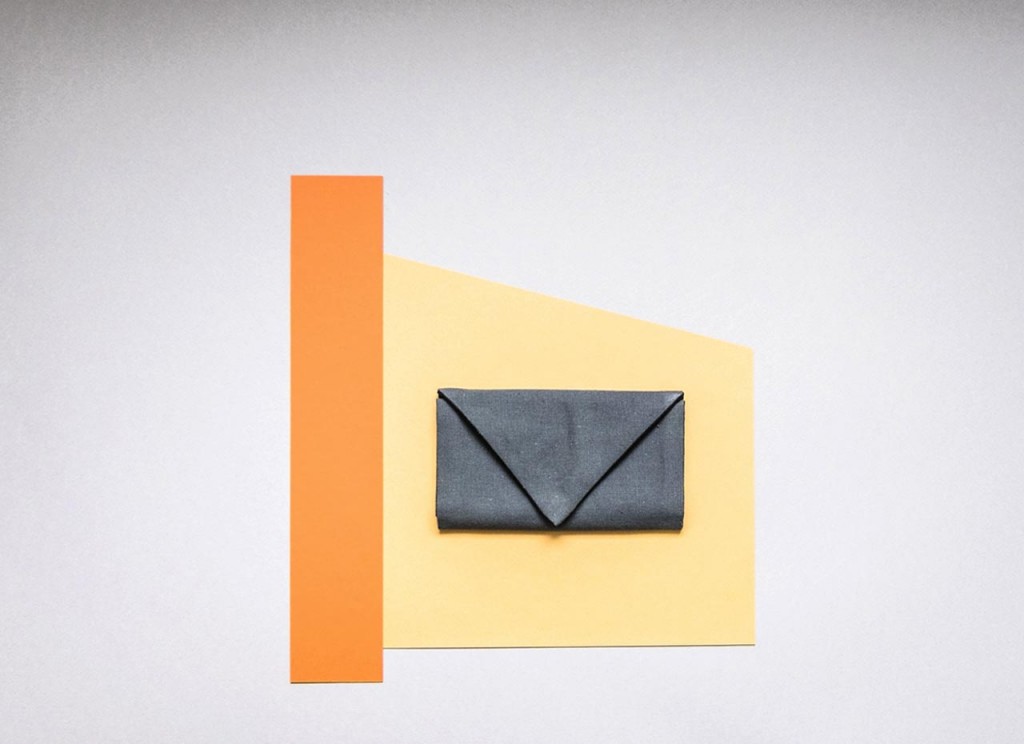 (NØ) promised in her last post to show you what you could do with the three new hand-embroidery stitches (chain stitch, closed blanked stitch and colonial knot)… Without further ado, here is the result :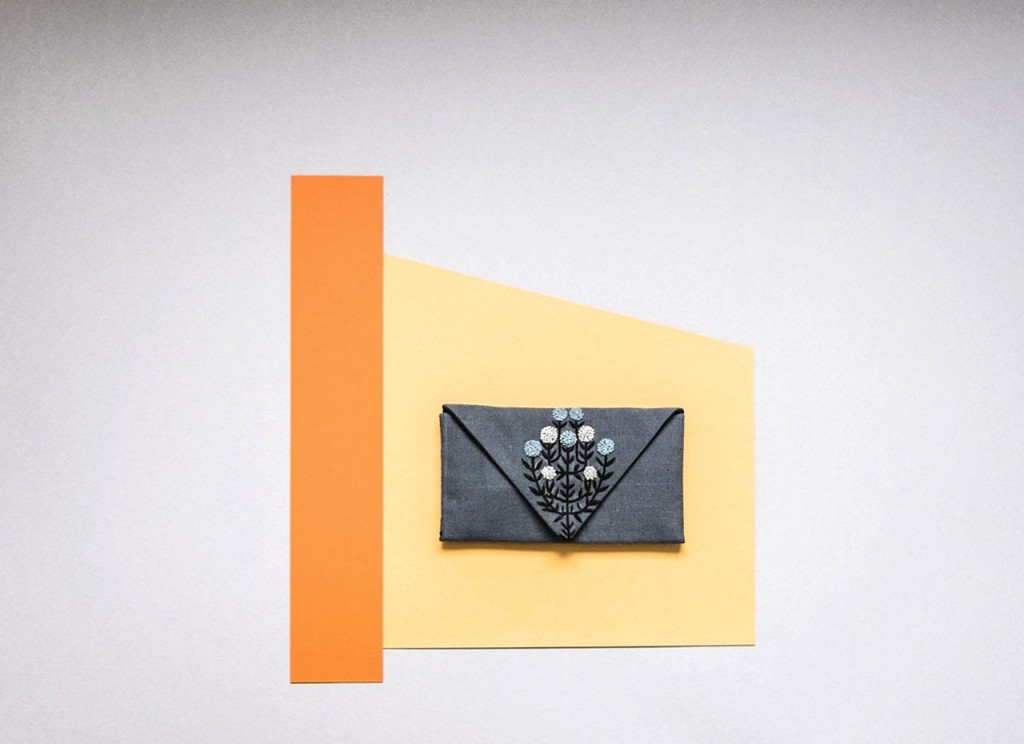 The stems and the leafs have been embroidered using the chain stitch, the flowers using colonial knot and lastly the closed blanked stitch has been used to embroider the edge of the pocket in the needle case.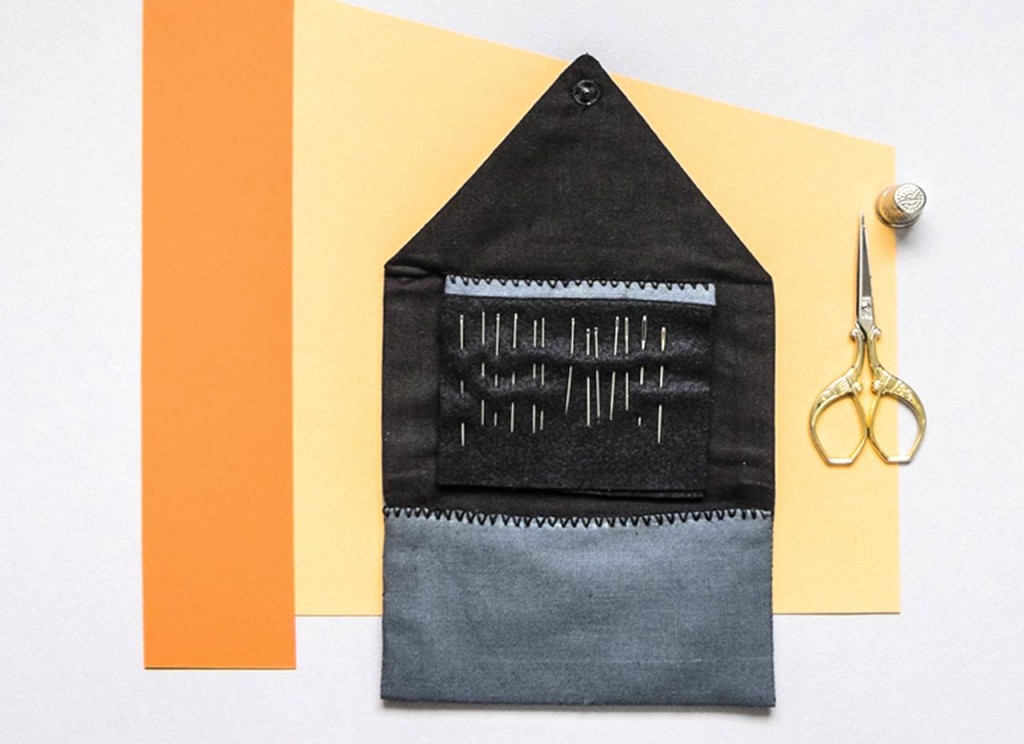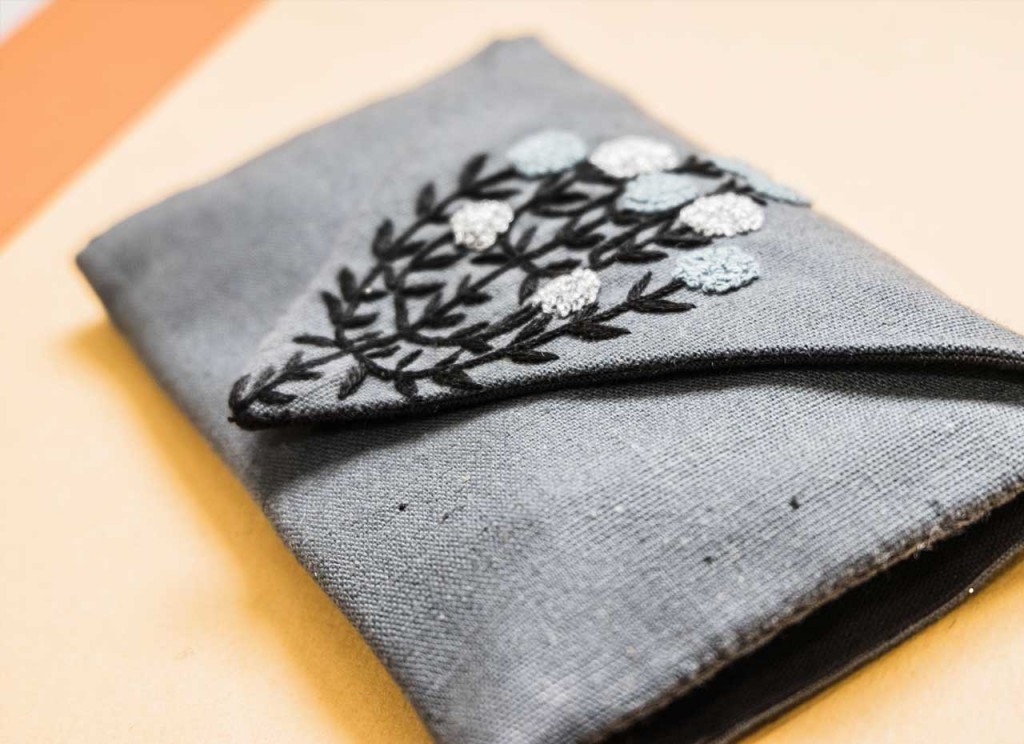 And you ? What did you embroider ?
Are you looking for other creative and cosy sewing projects? Have a look at (NØ)'s DIY slippers, learn how to create cute little puppets or make your own embroidery pouches!