Follow (NØ) and make your embroidered Pockets for a very personal Advent Calendar !
Ho Ho Ho! Christmas is coming… (NØ) remembers one of those small childhood pleasure : open every evening from December 1st one of the Advent Calendar window and discover a new treasure every time ! Today she offers you to get this delightfull tradition by making an Advent Calendar for you, your children, a friend or simply a dear one to share the joy of the "Before Christmas-Time".
(NØ)'s Step by Step :
Matériel :
Here is the list of everything you'll need to create this Advent Calendar.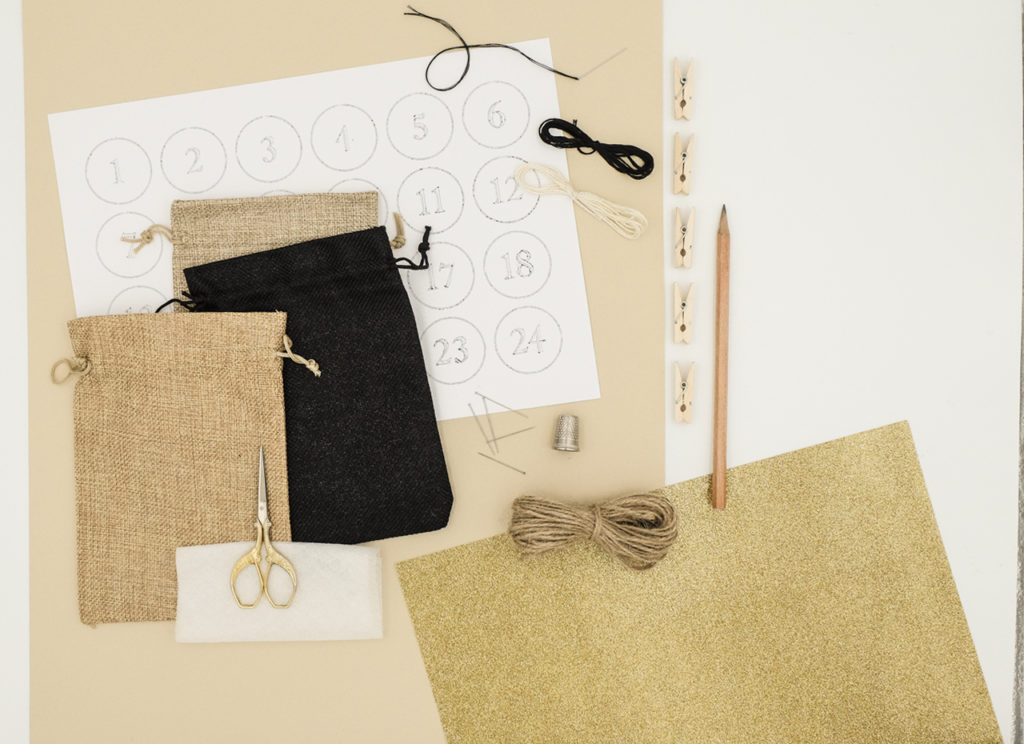 By buying the suggested products via the links, you offer your support to (NØ)s creativity…
– The PDF file with all the numbers to embroider Download here
– 24 small fabric bags that you can get in a DIY store or on Amazon or sew them yourself following the tutorial of (NØ)'s Pouches
– Embroidery watersoluble paper you can buy in a good haberdashery or clicking on this link
– A pencil
– Small embroidery scissors
– Embroidery Thread, black, ecru or white, (NØ) uses the DMC 6 strands thread
– An embroidery needle
– Some pins
– A piece of string
– 24 wooden pins
The Advent Calendar Step by Step :
When you have all your material, here is how to Do It Yourself !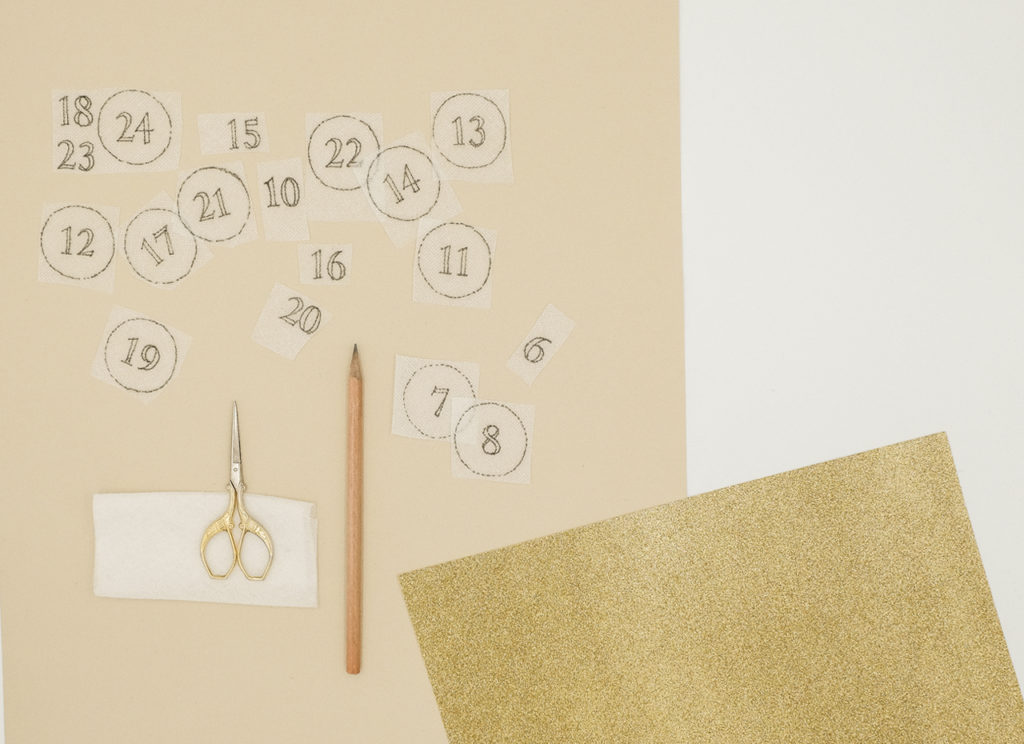 1. Print the pattern wtih all the numbers, download the PDF file.
2. Trace the numbers on the watersoluble paper.
3. Cut out every number. You can choose to keep the circle around or not, as you wish !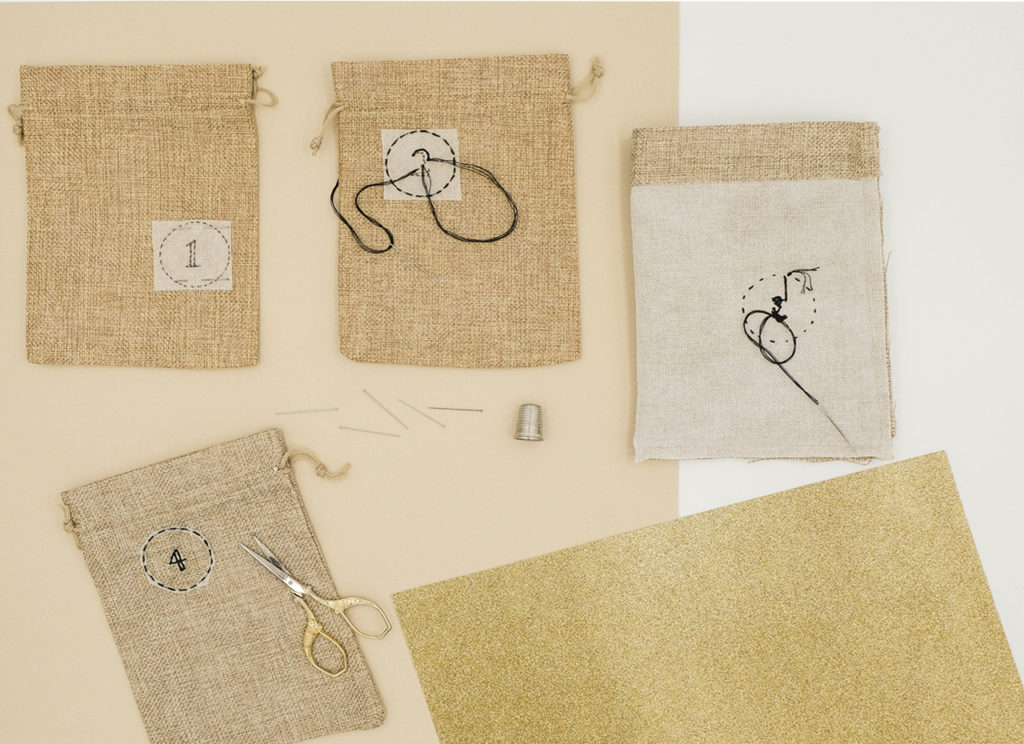 4. With 2 pins, place the watersoluble paper on the pouche where you want your number to be embroidered.
6. Embroider the circle with a Running stitch. You can go back to basics with (NØ) and her Stitch by stitch .
7. Embroider the numbers using a Backstitch.
8. Make a knot on the back.
9. Cut out the watersoluble paper excess.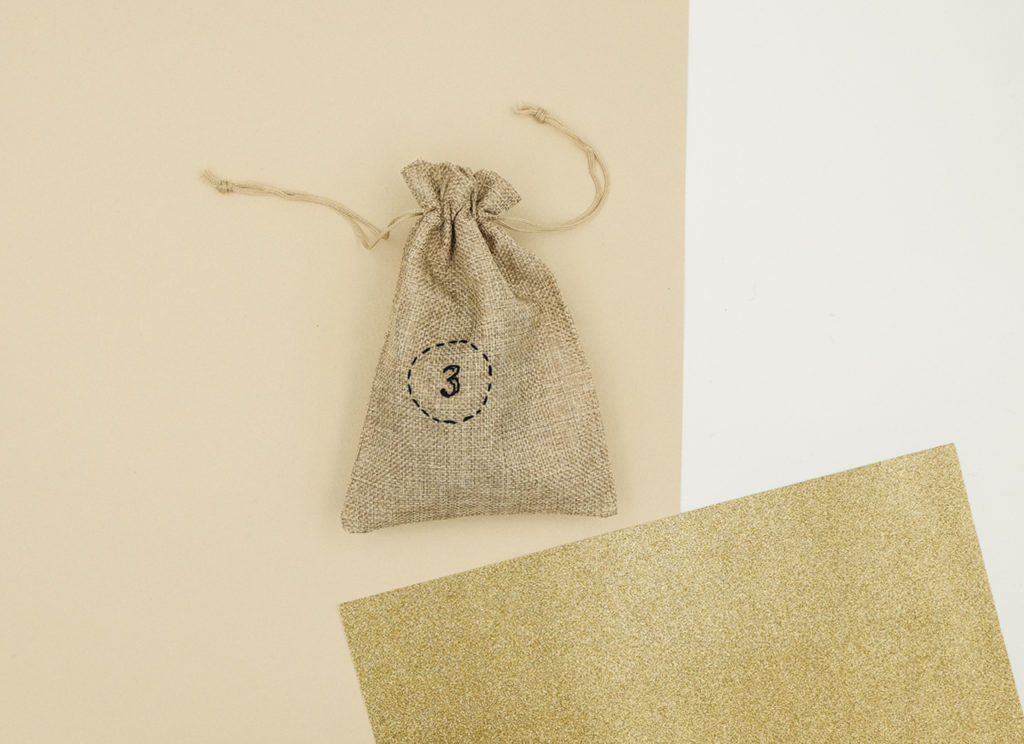 10. When you have every single 24 pouches embroidered, you just have to give them a warm bath, the paper will disappear. Allow them to dry, and Hop, magic !
The Advent Calendar Pouches :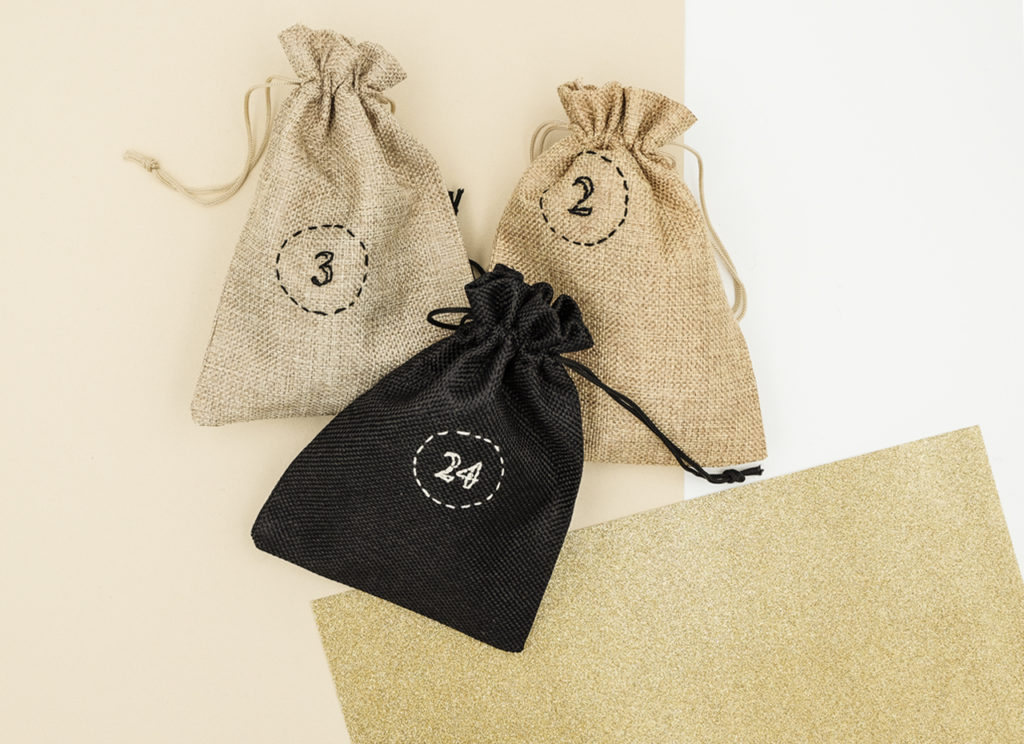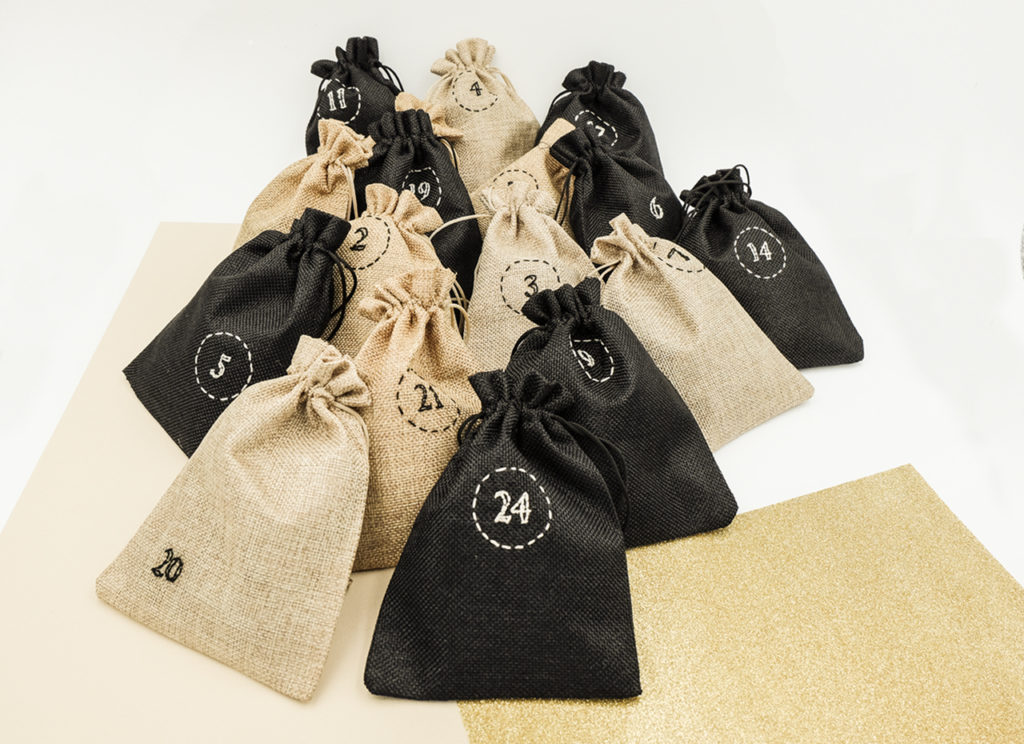 Your DIY Advent Calendar :
Now you just have to fill the pouches with small gifts and hang them on the string… (NØ) is getting ready with some ideas et will show you what she hides in her Advent Calendar !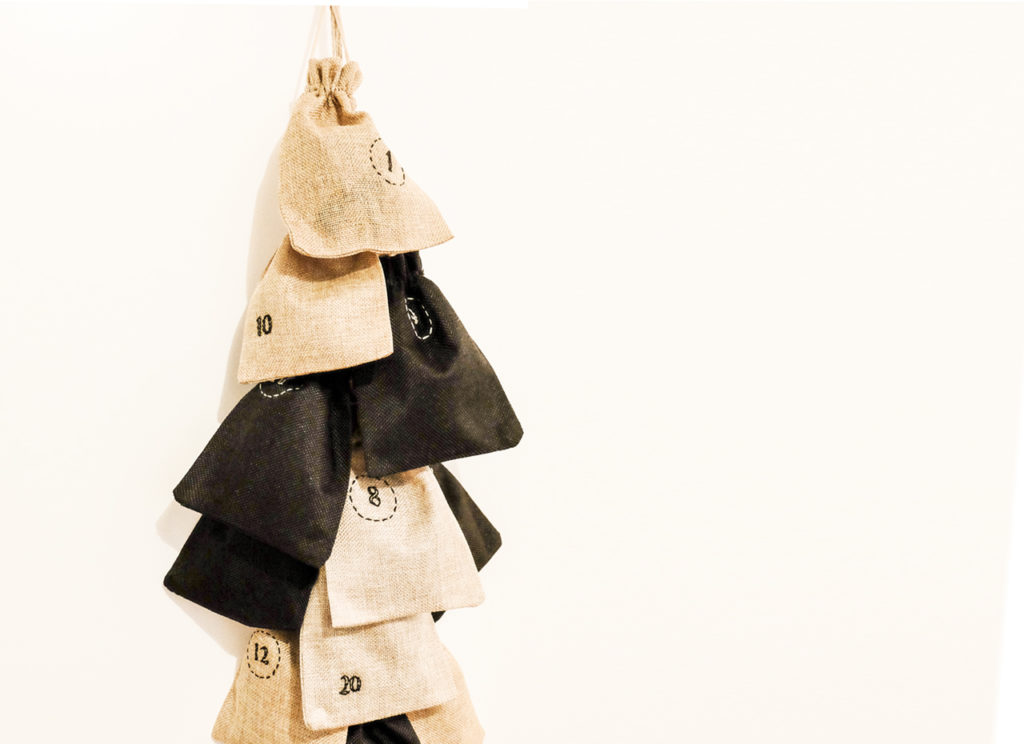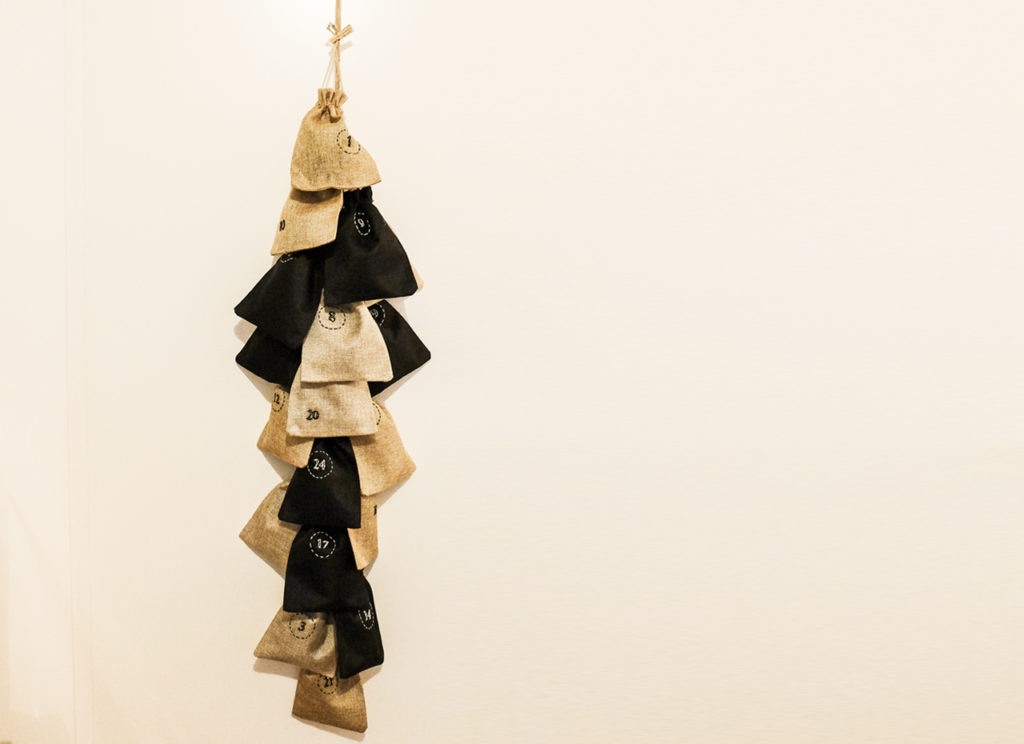 How to sew your own pouches, (NØ) guides you step by step !
How to sew your own pouches, (NØ) guides you step by step !
To go back to embroidery basics, here is the famous Stitch by Stitch !
Every single secret of a professional embroiderer are in this post…
(NØ) offers you another Advent Calendar, created with paper !