The pretty Christmas tree is a bit tired, the little crib's figures are back in the storage boxes and the presents are not anymore in the front of the warming fireplace… Christmas is over… January is always a bit sad for (NØ)… So to get up again, here is a deco-DIY to get happiness back home !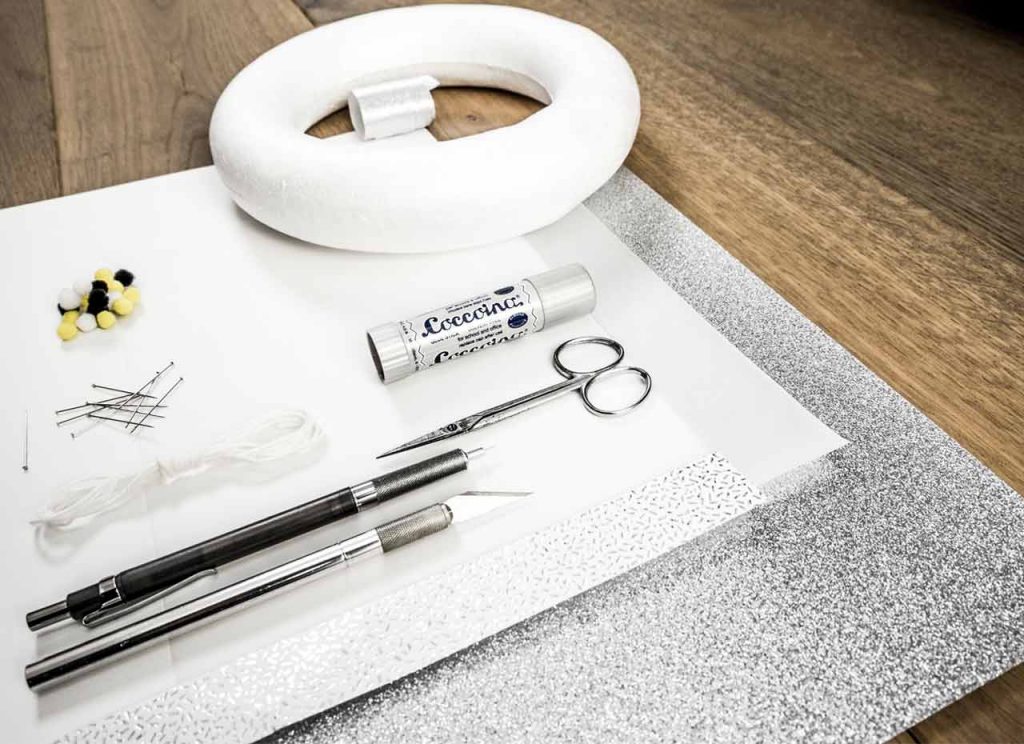 – Templates that (NØ) drew for you, to be downloaded here and printed.
– Ecru drawing paper.
– Bristol paper.
– Shiny paper and other decorative paper…
– Crepe paper or matching ribbon.
– Paper Glue.
– Thin scissors.
– Cutter.
– A little bit of twine.
– A small pen.
– Few pins.
– Some colored pompoms.
– Polystyrene wreath.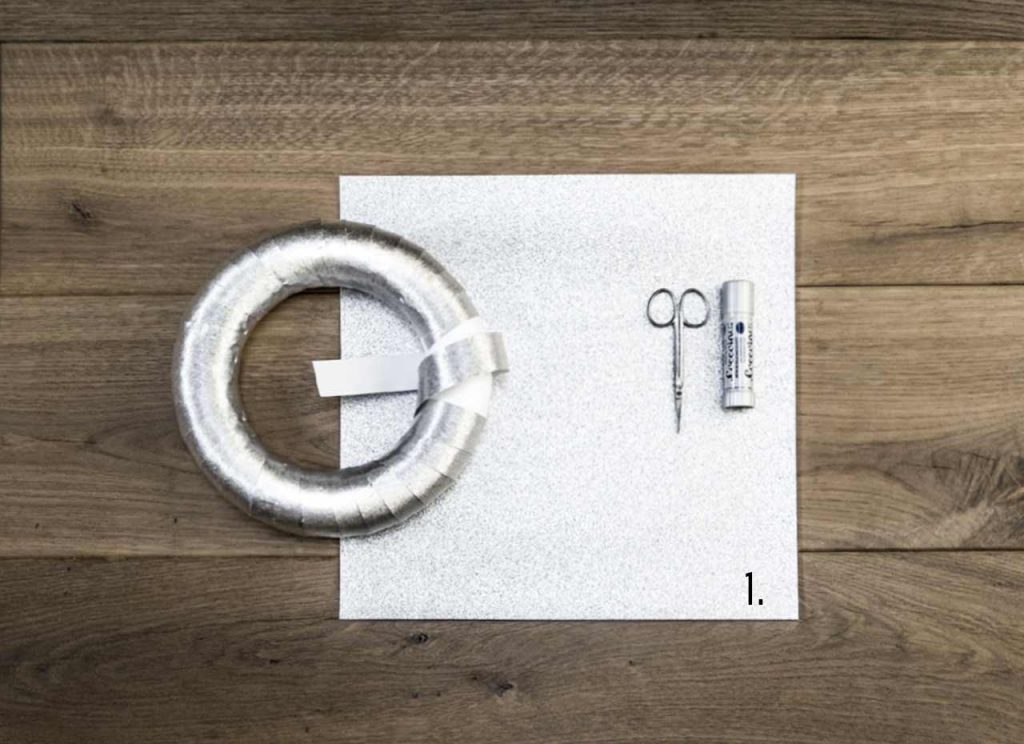 1. Cut 1 inch (2,5cm) stripes of crepon paper. Wrap it around the polystyrene wreath. Glue step by step. Alternatively, do the same with a ribbon !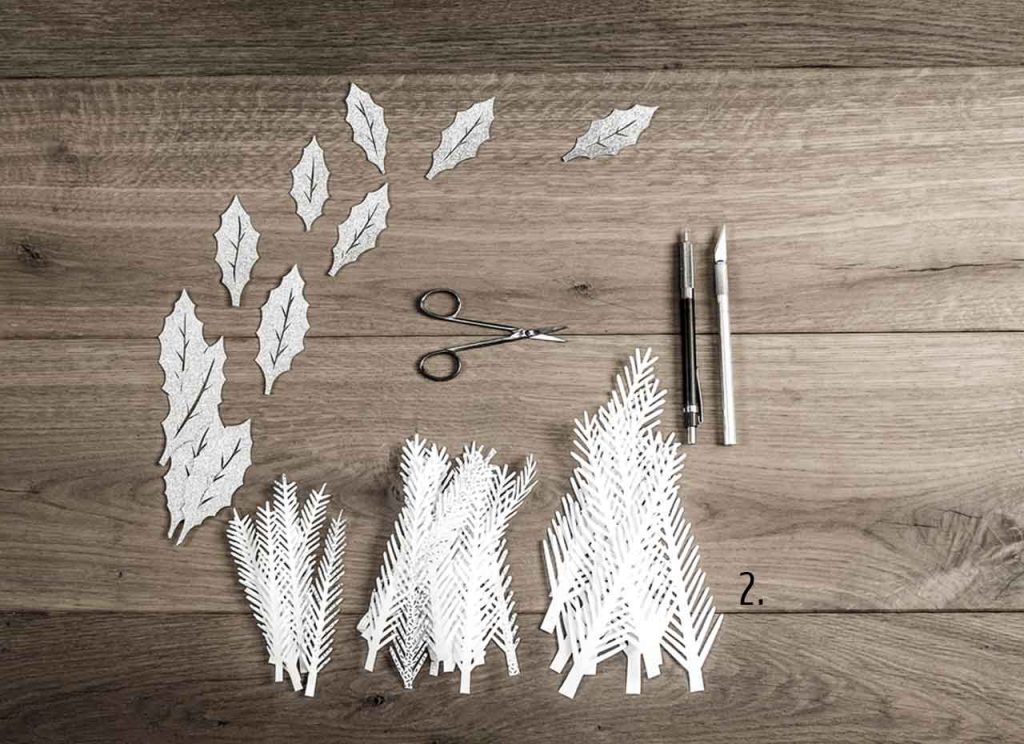 2. Print and cut the branches and holly leaves templates. Cut in the different papers 15 large branches, 40 average ones, 15 small ones, 4 large holly and 5 small holly leaves. Cut out the vein in the leaves using a cutter.
 3. Pin the branches all around the wreath, disposing them harmoniously.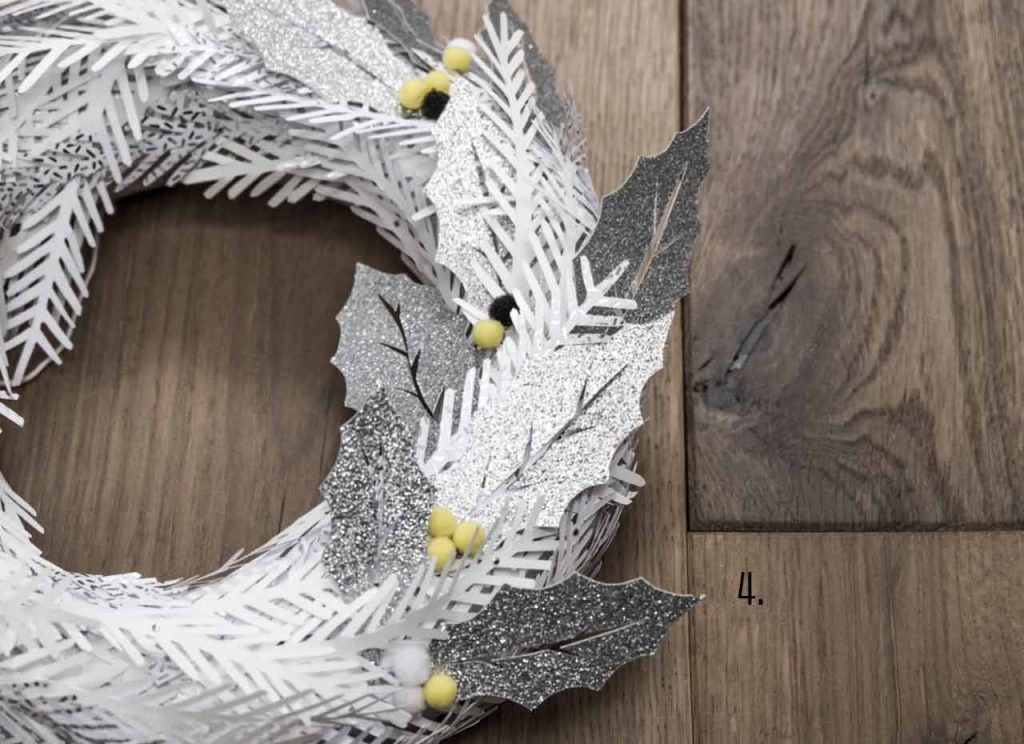 4. Pin the holly leaves inbetween. Stick the small colored pompoms.
Et voilà… Hang ! It's decorated !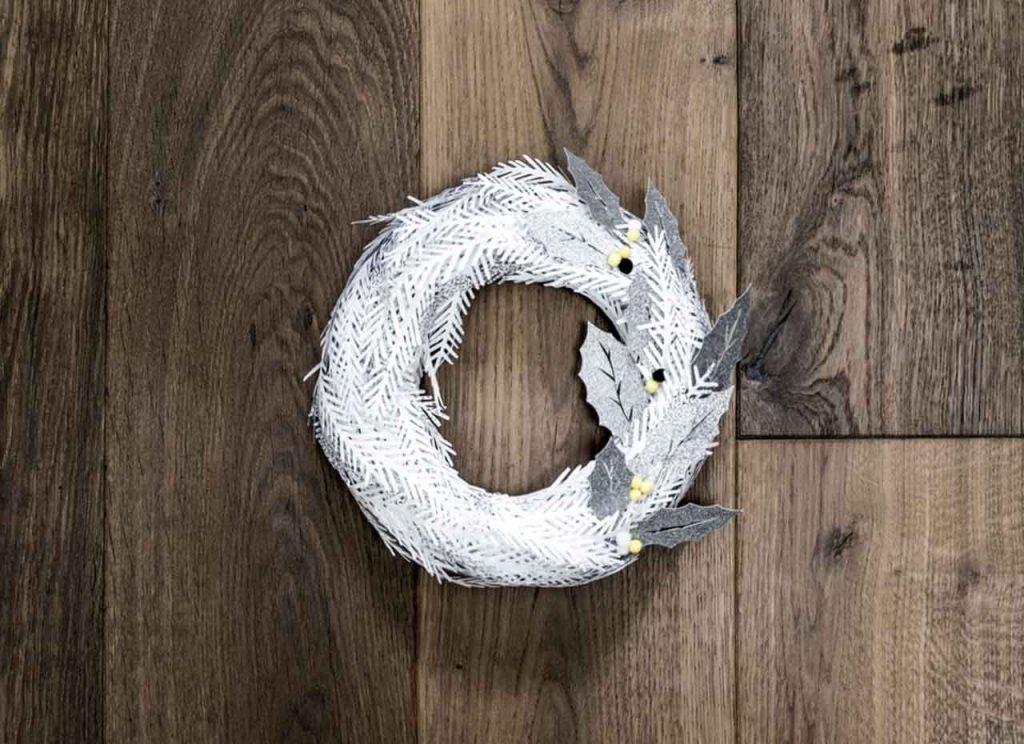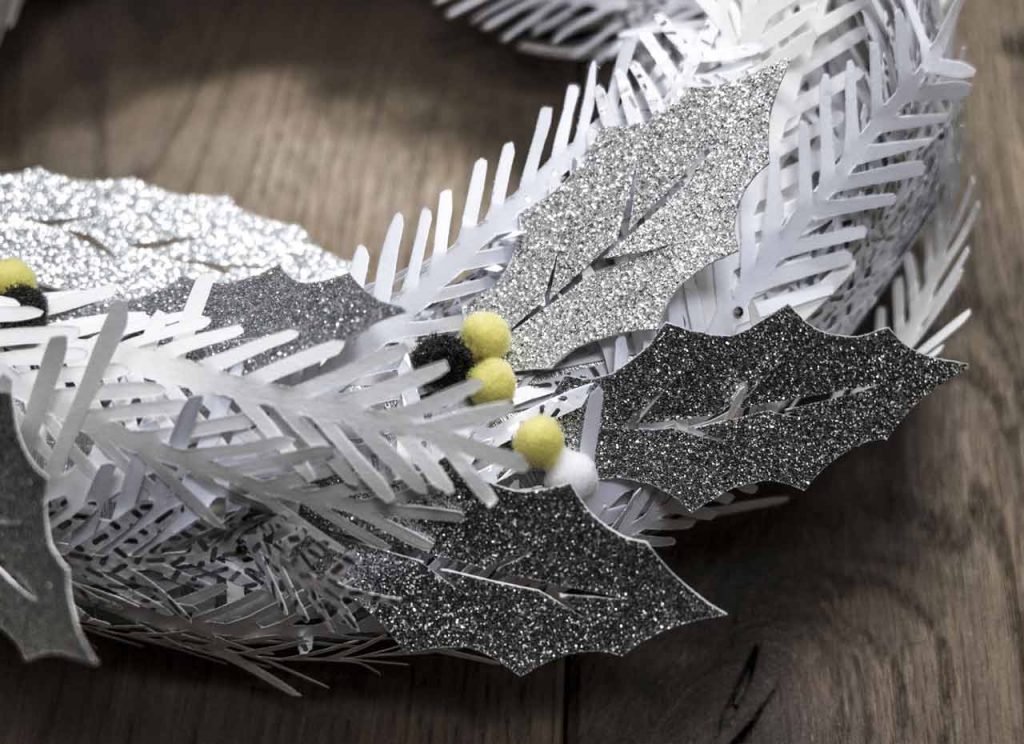 Of course, you can change the colors and patterns… And you ? How are you going to decorate January ?