Let the sun shine… Let the sun shine !! Spring is here, (NØ) is so excited that she starts again to jump around in the living room (she is not allowed to jump on the bed…), to dance in the kitchen (tomato sauce can stain but that's ok…) and sing at the top of her voice all the time (neighbors are pleased…). So, today she is excited to share her great mood with a happy DIY to celebrate Spring season !
To make

(NØ)

' spring crown you will need :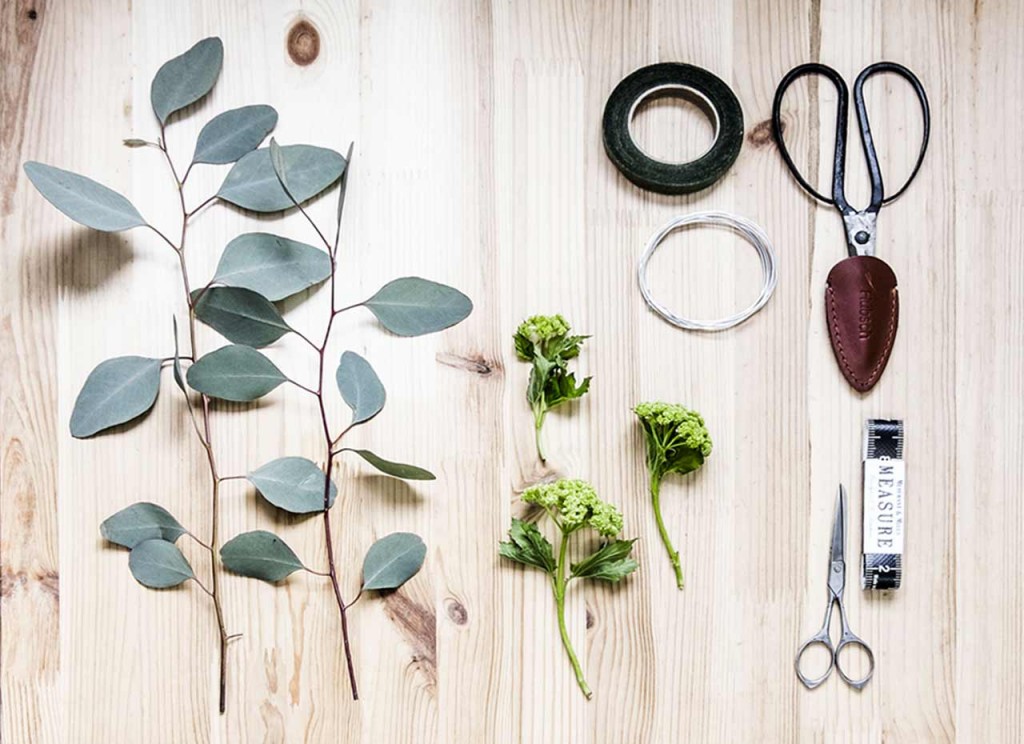 – Some Eucalpytus branches. Or any other flexible foliage.
– Few flowers of Bupleurums. Or any other flowers of your choice.
– A piece of thin metal wire.
– Heavy duty scissors.
– Flower ribbon that you can find at the flower shop or DIY shop.
– Tape measure.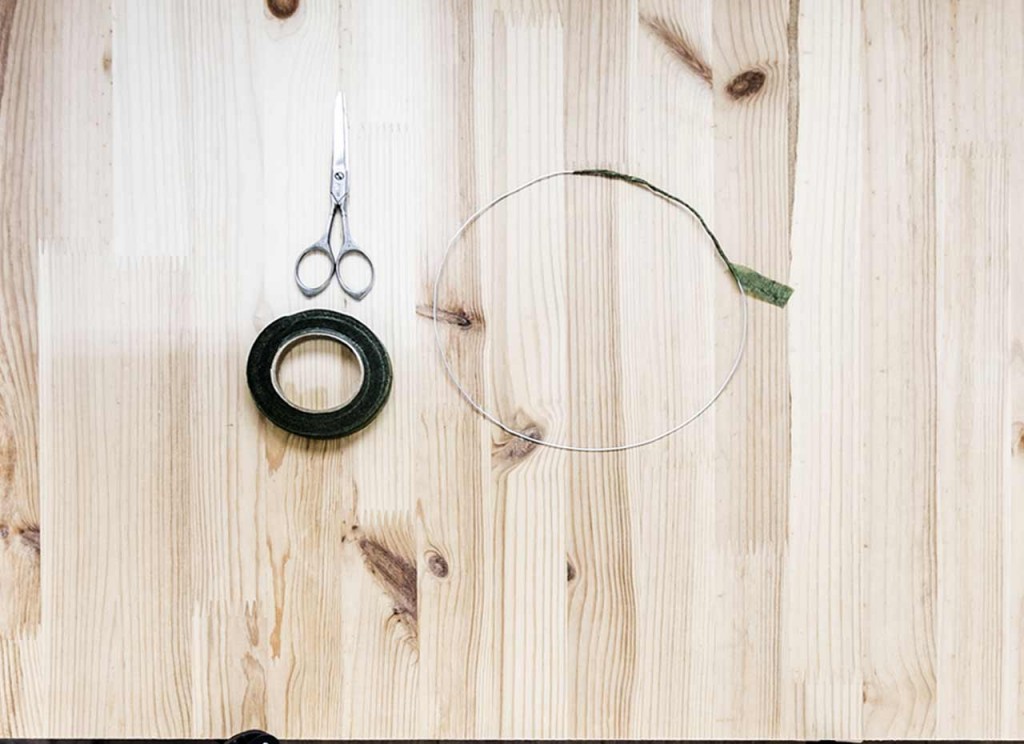 Measure the size of your head and cut a piece of thin metal wire of the desire length. Wrap with the floristic ribbon.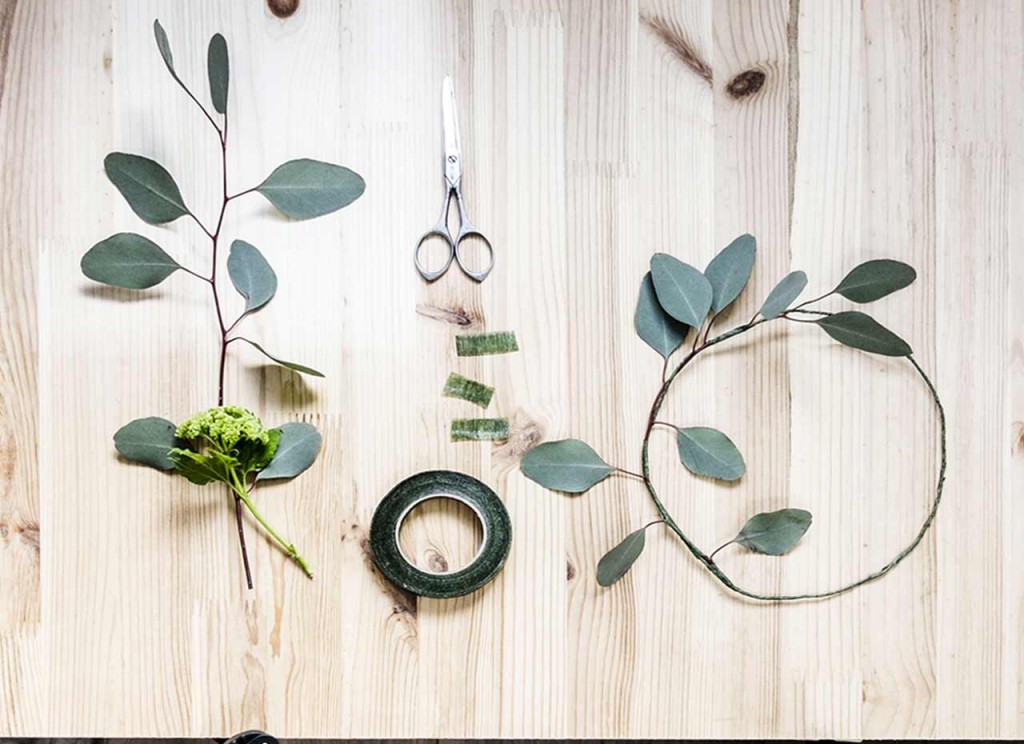 Cut the Eucalyptus branches. Encircle it or wrap it around the wire, use the ribbon to maintain it.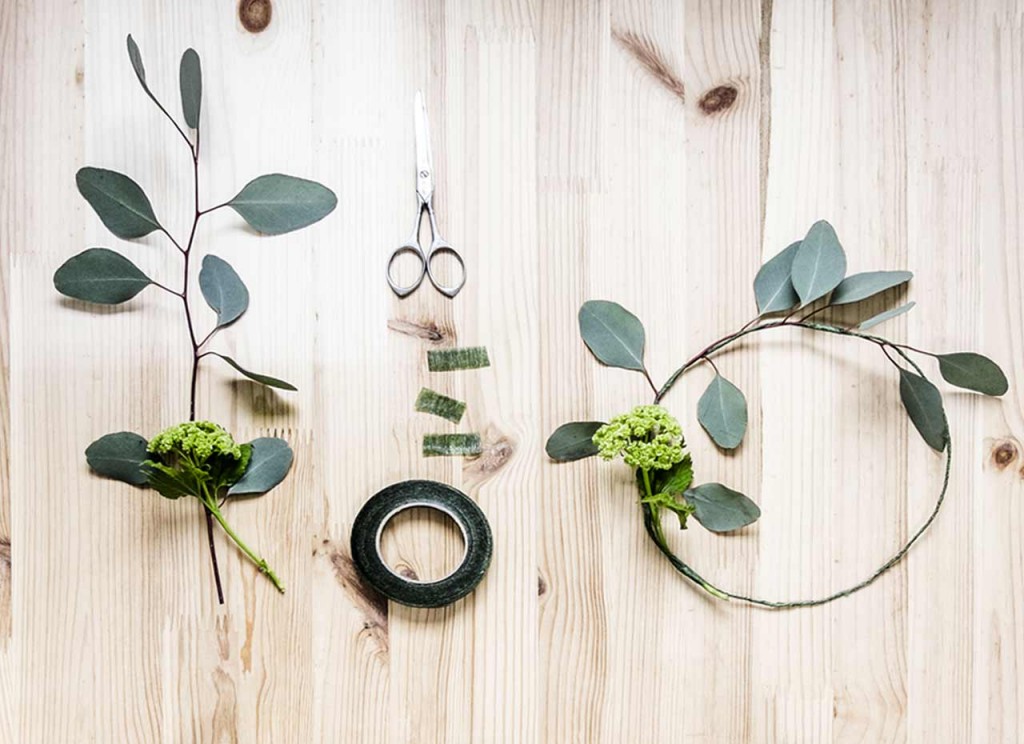 Continue by adding flowers…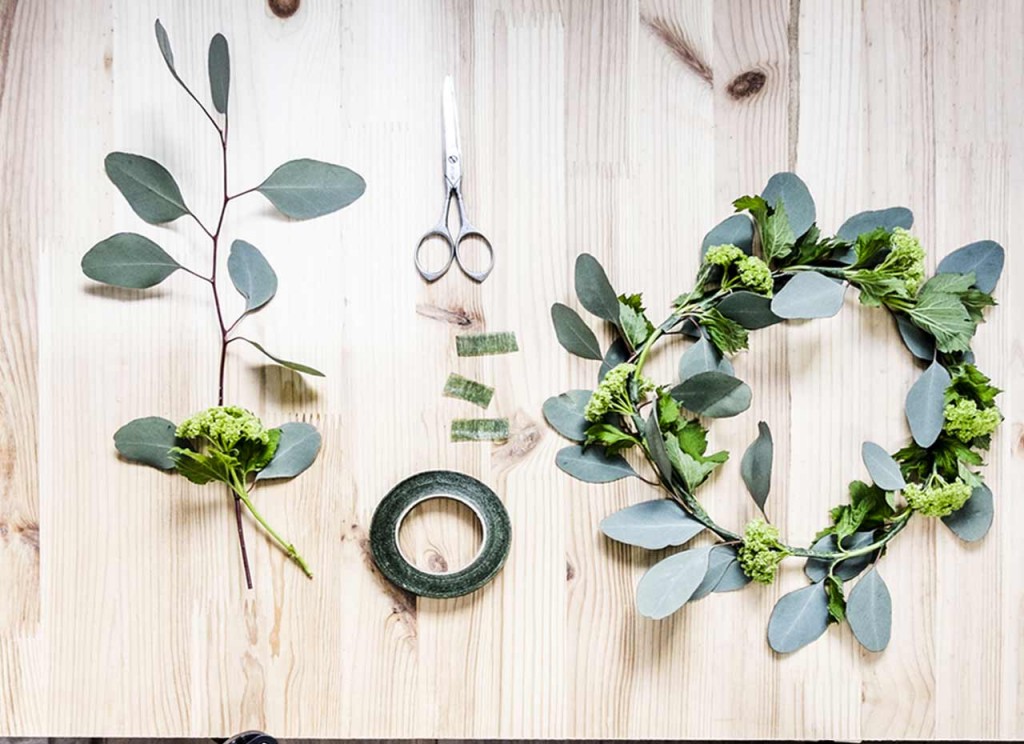 You can make your own light Spring crown or build a more heavy one depending on your mood !!
Et voilà !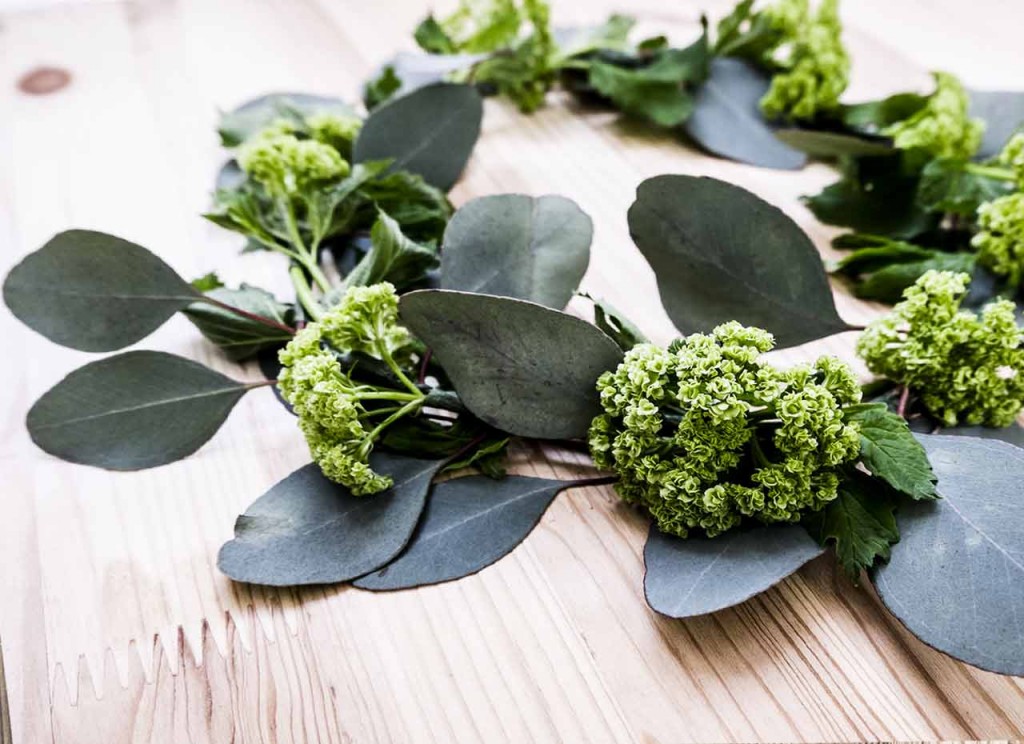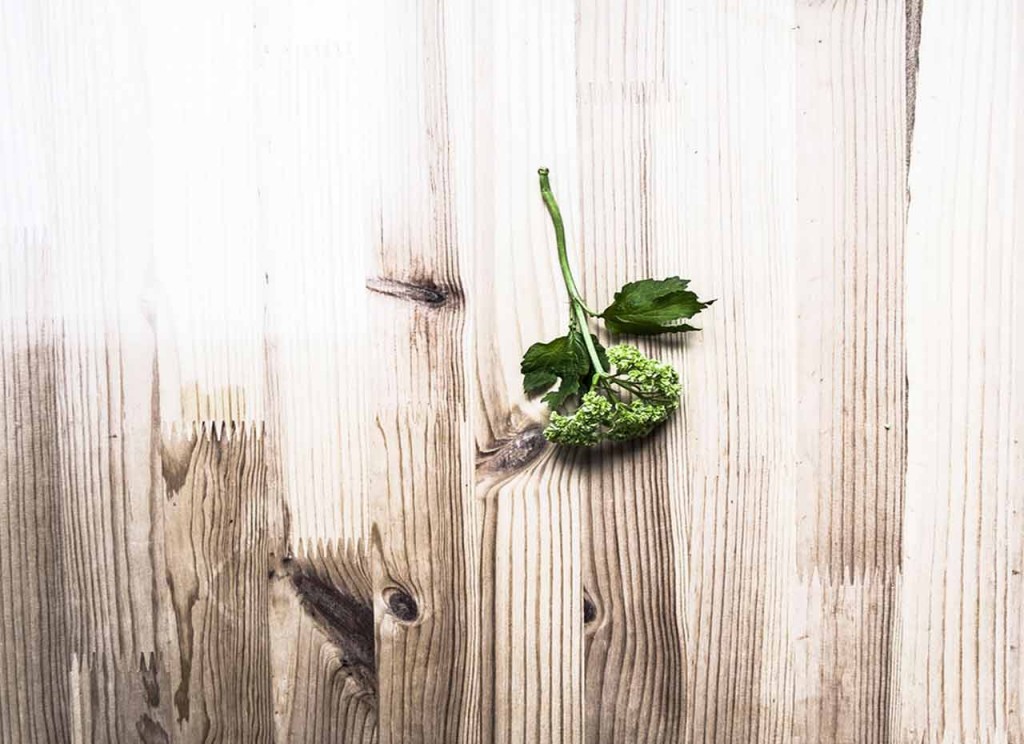 What about you ? How will you celebrate Spring season ?