Since end of August, right after summer holidays, (NØ) has been returning to school… Every morning, she goes to the prestigious school of art embroidery "Lesage" located downtown Paris.
Joined by her classmates coming from all around the world (Ireland, Venezuela, Germany, Japan, Argentina, Belgium, China, Russia, South Korea…), (NØ) learns, step by step, from passionate embroiderers how to master the techniques that made the Haute-Couture embroidery an Art.
In a cosy and studious atmosphere, she discovers and learns the Lunéville hook chain-stitch, the trimmed satin stitch, the daisy stitch, applying taught leather, beads and sequins, the Boulogne stitch, applying english-style strasses, writing stitch…
The vintage names of those unique stitches remind us of the long-lasting heritage of some of those embroidery techniques, existing for more than one and a half century. One hundred and fifty years of passion, tradition and innovation (NØ) comes to share with you!
Detail of the Level 1 "Michonnet" :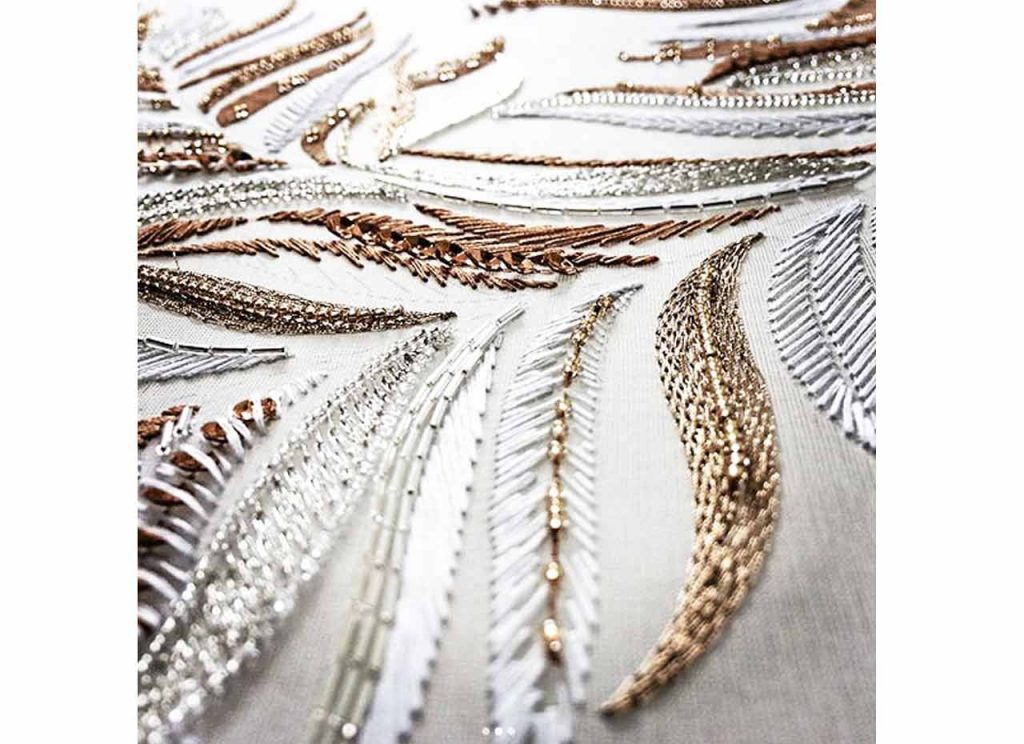 Trimmed satin stitch, tubes filling, river of cup-sequins, chain-stitch filling on the right side, daisy-stitch, beads on line…
Exactness and discipline are required to learn how to maintain the stitch direction !
Detail of Level 2 "The Twenties" :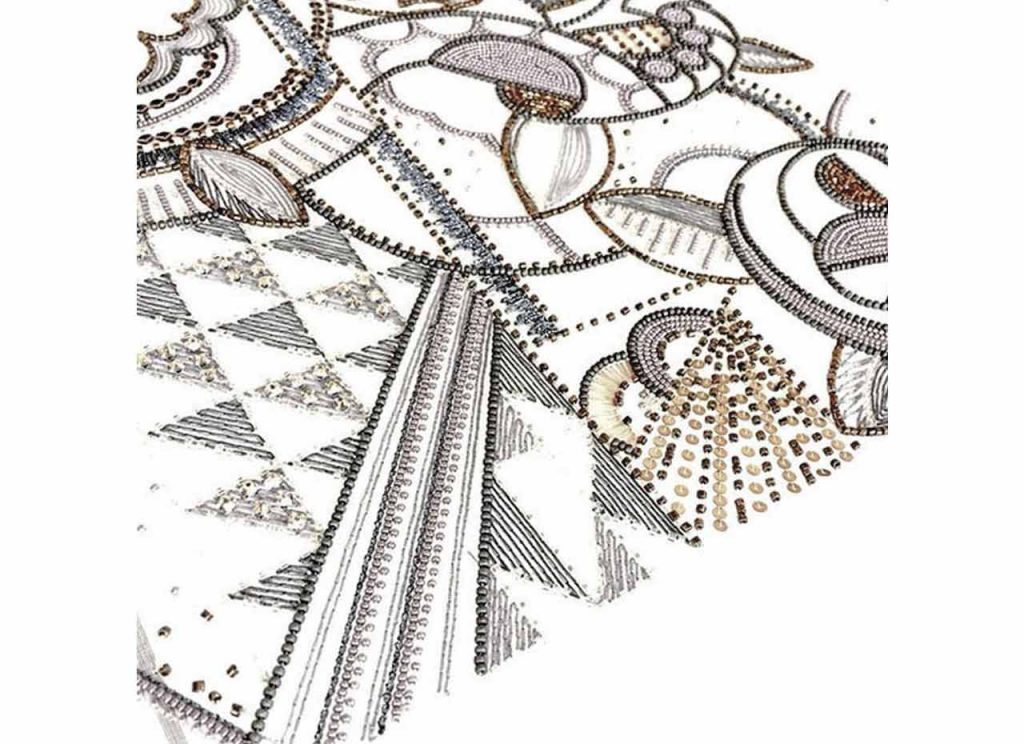 Regular and irregular beads lines, tramé on the right side, river of sequins, beads "cassé", metallic tubes and threads, english-style cup-sequins, fillings…
High expectation to learn regularity !
Detail of Level 3 "The thirties" :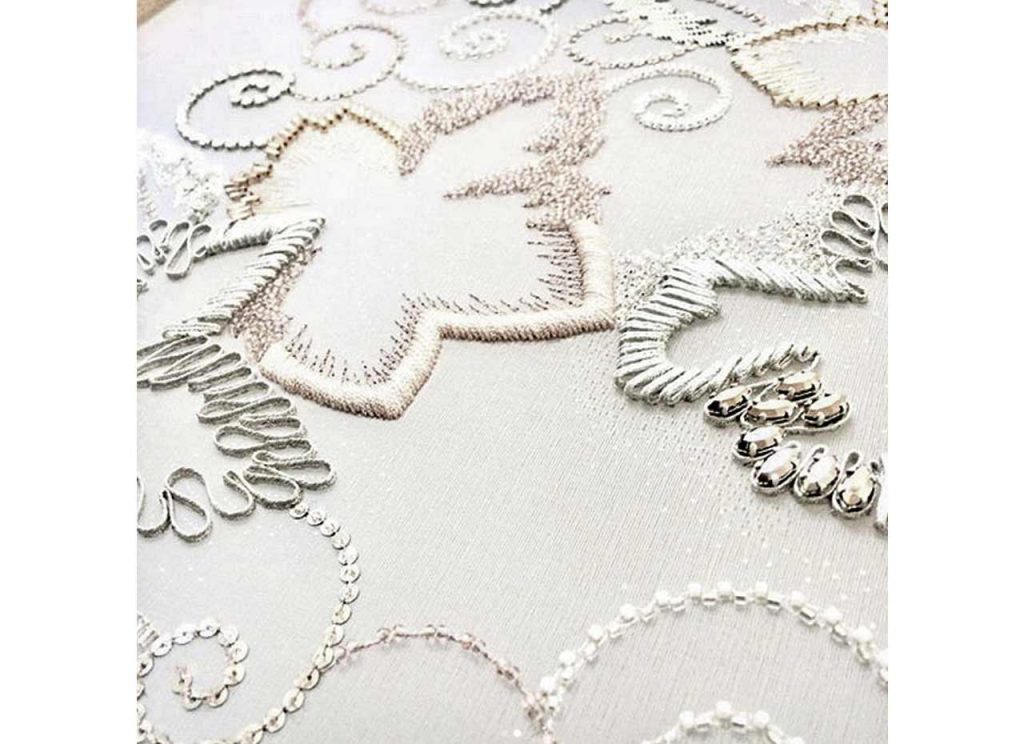 Sequins in "va-et-vient", tubes in pulling-stitch, satin-stitch with tricotine on point de Boulogne padding, strasses, standing soutache, rolled or "va-et-vient", creative sequins and beads, monted roses and vermicelle…
Some of the new techniques discovered during the third level.
Detail of the level 4, "The forties" :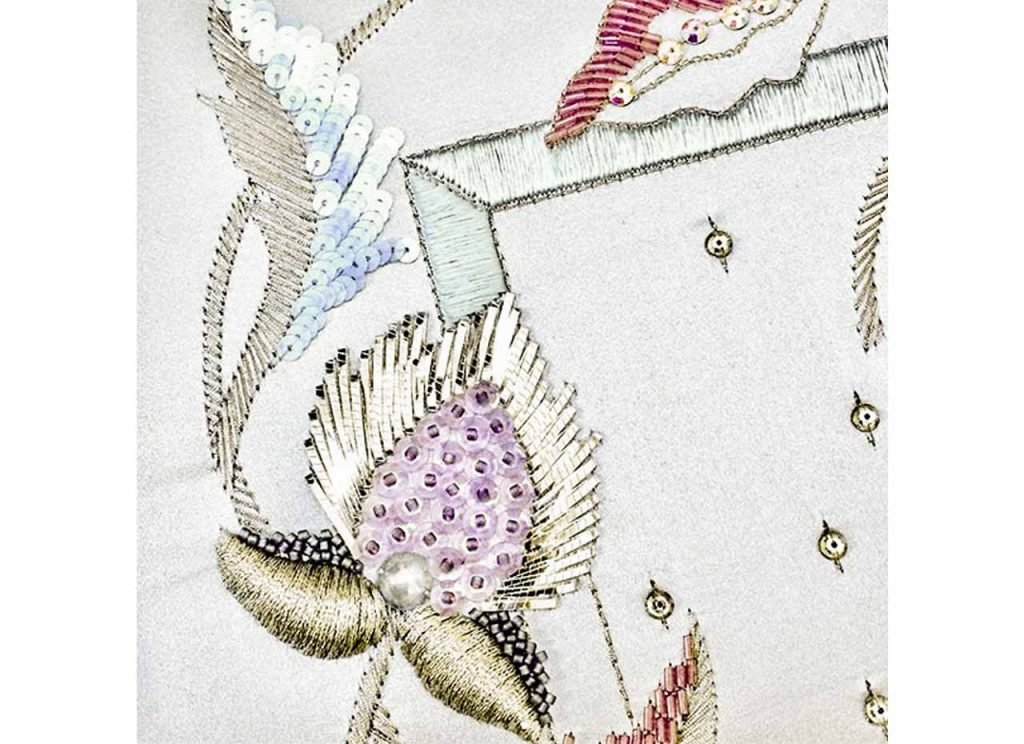 Filling with tubes, writting-stitch, lame en va-et-vient, river of sequins, ribbons on padding, stretched and frilled leather, stain-stitch in complex forms, straight silk satin-stitch, creative sequins and beads filling, english-style or flea-style strasses.
Absolute precision is required to achieve this beautiful level full of surprises !
For those of you who would like to follow (NØ) on a regular basis, join us on Instagram… (NØ) can't wait to show you what she learned in Level 5 !
If like (NØ) you love embroidery, come and test out some needle stitches here.