Hum Hum Hum… Mother's day is coming, soooon… An idea… What do to ? With three little silver tubes, a piece of chain and a few black pearls, (NØ) restyles the famous noodle-necklace she used to tinker as a child and concocts now a simple "in no time" graphic necklace !!
To make the necklace, you will need :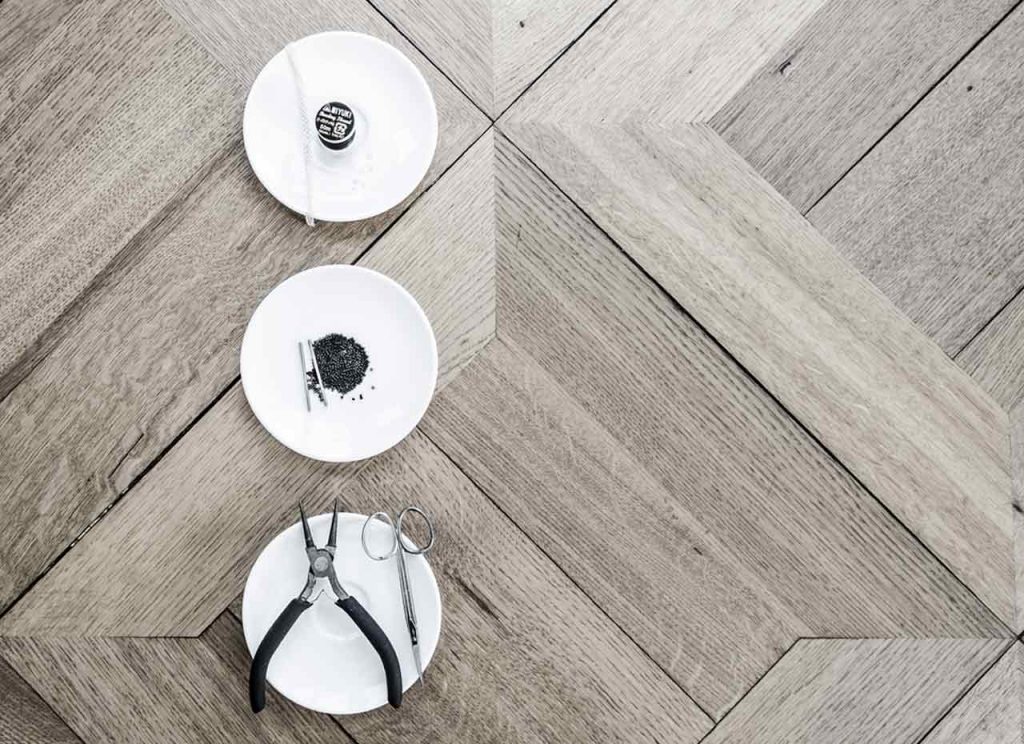 – Few inches of silver or golden chain, depending of your preferences (or your mum's…)
– Few jump rings matching the chain colour.
– Bead thread (matching the pearl colour)
– 3 silver or golden tubes.
– Few small pearls, colour of your choice (here Miyuki-Delica, matte black).
– 1 clasp.
– 1 jewelry pliers.
– 1 scissor.
Here is how to assemble :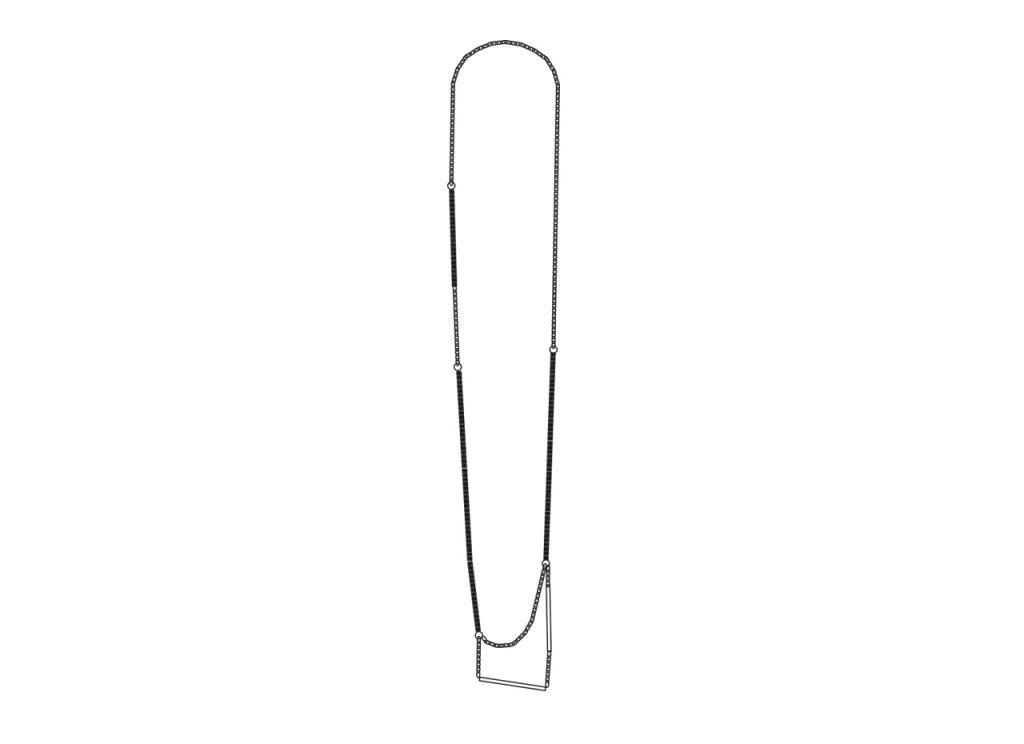 Thread the different items as shown, following the pattern atop or not : few inches of chain, a jump ring, few inches of pearls, another piece of chain, a ring, few pearls again, one or two inches of chain, a tube, some chain, a tube, another round of chain, another ring, some pearls… Complete with a clasp to wear this necklace in two ways, the "classical" short-version or the "sautoir" long-version…
This necklace is just an example… Follow your imagination and design your own ! You can also leverage on this sample to make your own set of jewels with bracelet and earring.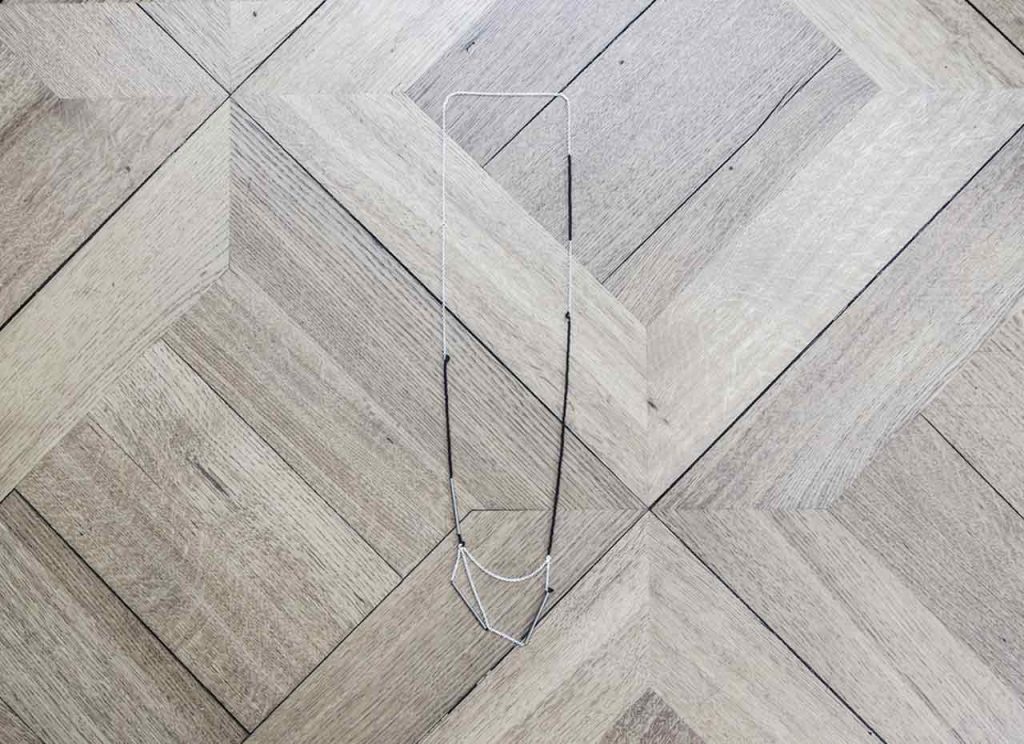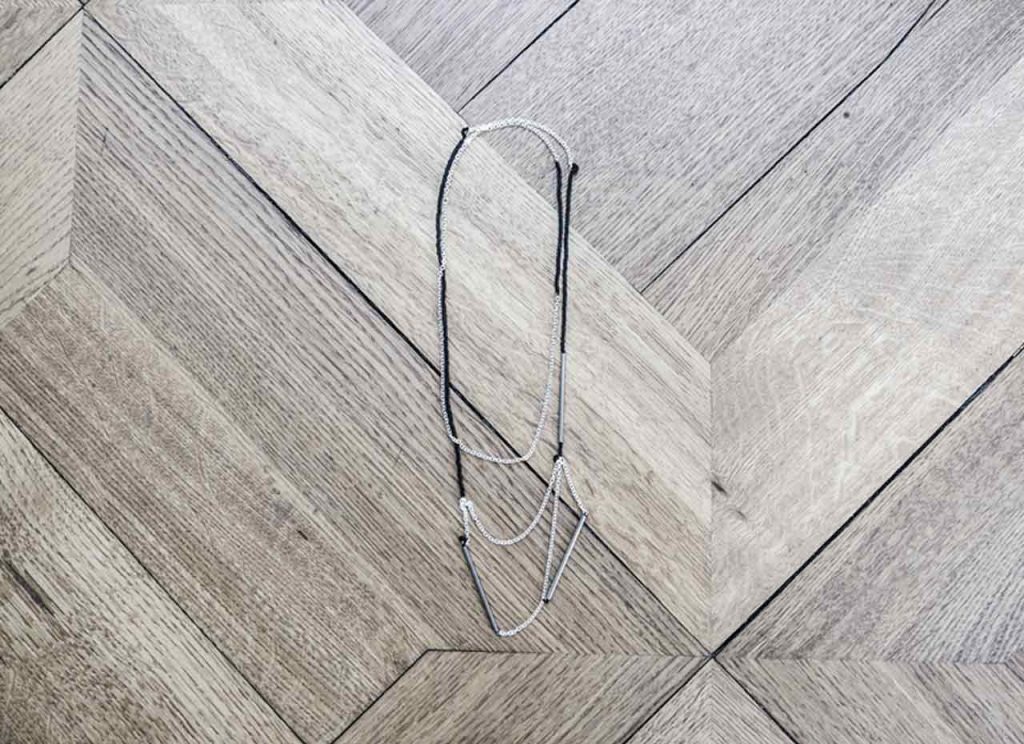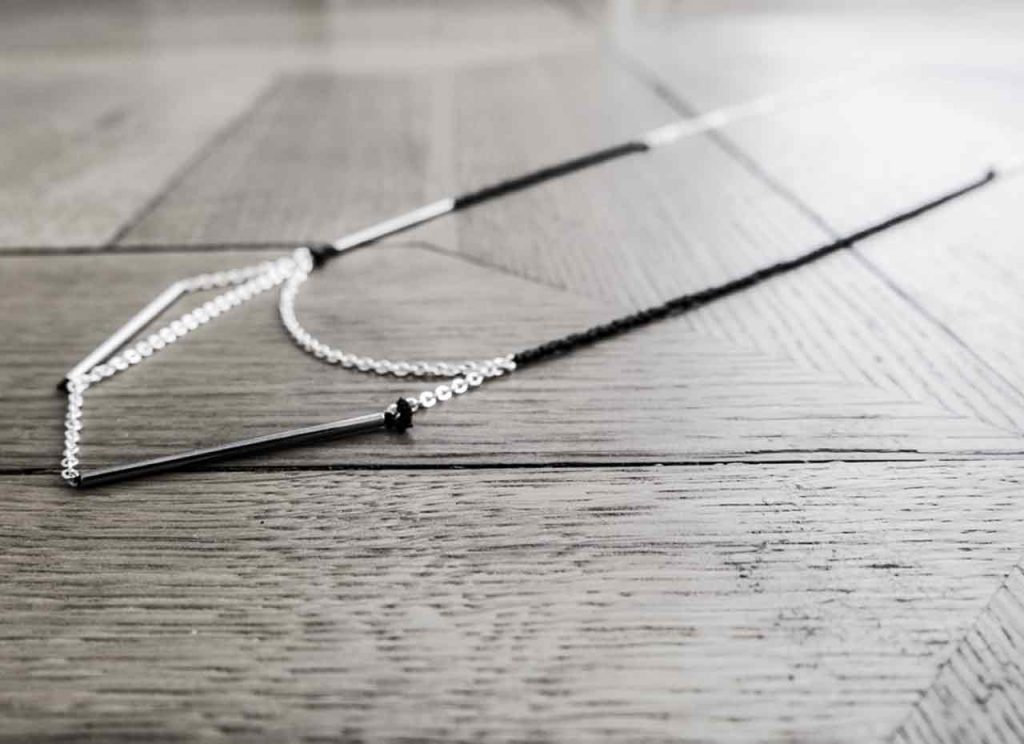 (NØ) wishes a fantastic mother day to all mums around the world, with a special thought to her mother MCS !
Looking for other ideas for mother day? Offer an embroidered punch, sew home sweet slippers or give a beautiful embroidered needle case!