(NØ) has, of course, a lot of (bad) flaws… Amongst others, she is really gourmande and LOVES crêpes !! Fortunately, in France, once a year, we celebrate Candlemas (the well named Crêpe-Day!) so (NØ) shares with you her recipe for softy-tasty-clumsy crêpes !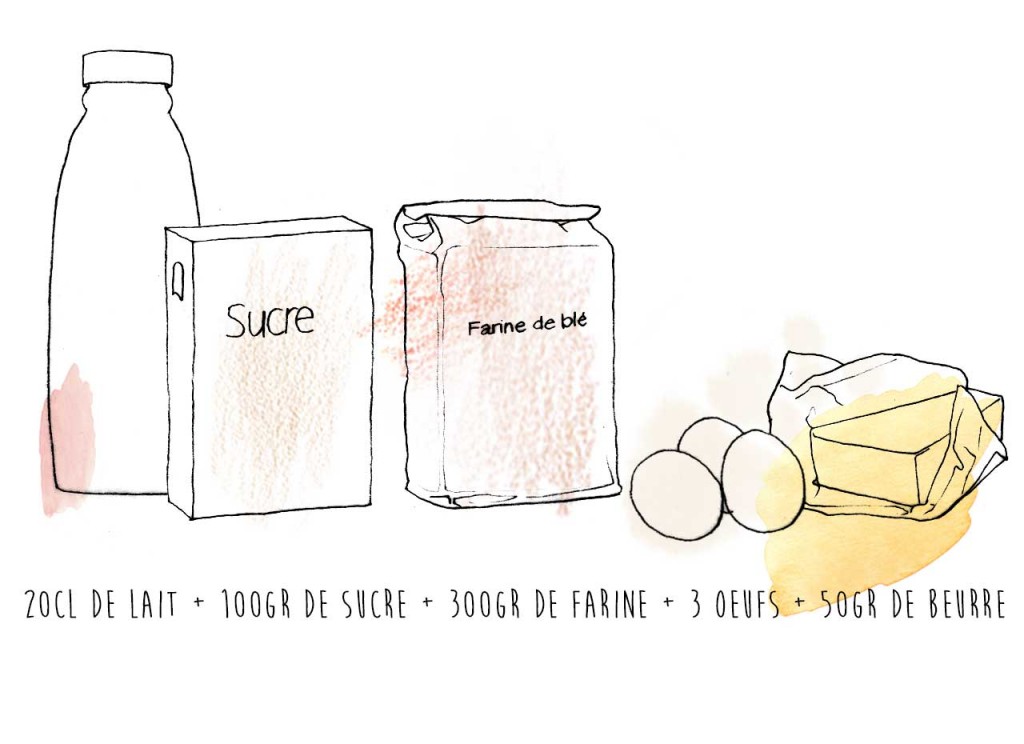 20cl Milk + 100gr Sugar + 300gr Flour + 3 Eggs + 50gr Butter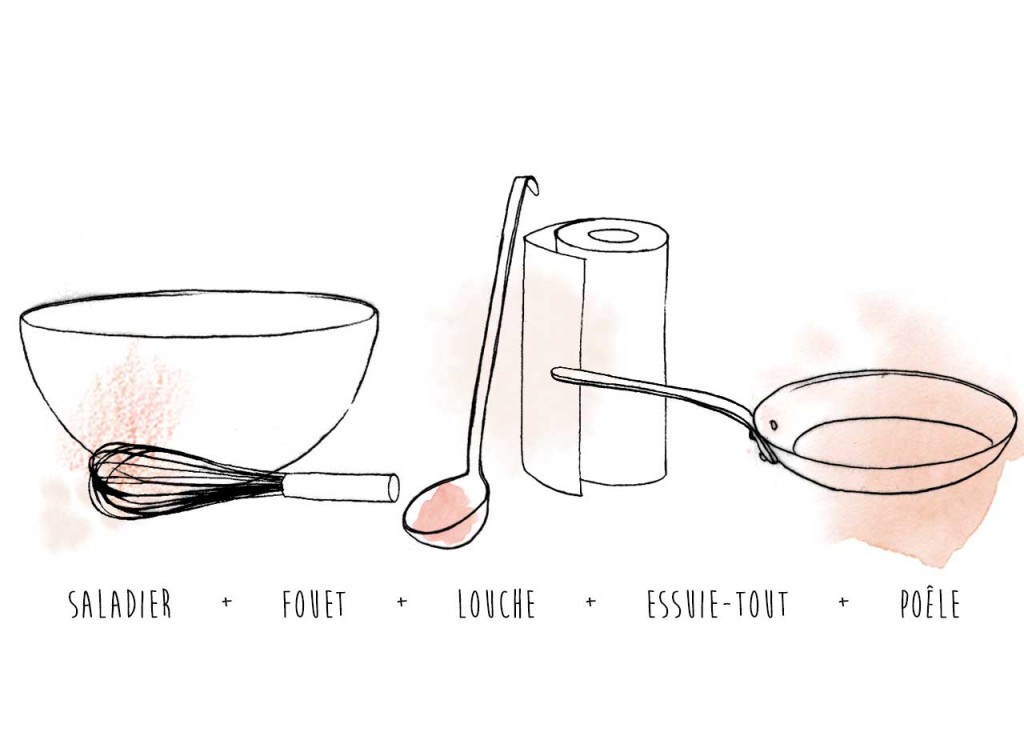 Bowl + Whisk + Laddle + Kitchen-Roll + Pan
– Using a whisk, mix the flour, the sugar, the eggs and the smelted butter in a bowl.
– Progressively add the milk till you obtain a smooth and creamy consistance.
– Heat a pan. Using a piece of kitchen paper, grease the pan with some butter.
– Using a laddle, drop some batter into the hot pan and quickly swirl batter until it covers the bottom of the pan.
– Lightly brown the first side.
– Look out ! Flip the crêpe and make a wish ! If the crêpe lands back in the pan, your dream will come true !  maintenant il faut faire sauter la crêpe sans oublier de faire un vœu.
– Brown the second side.
– Eat and beginn again !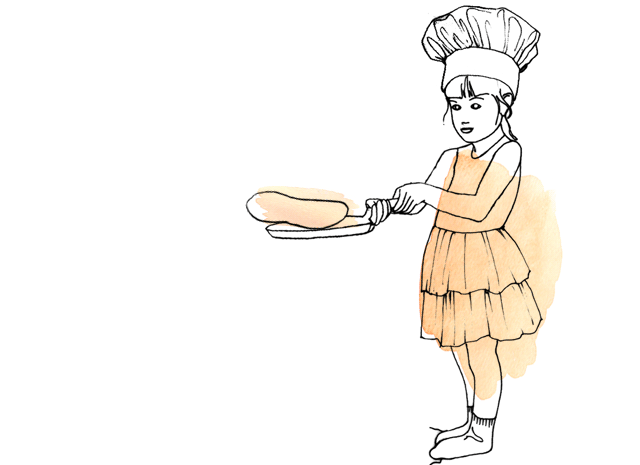 (NØ) wishes you a bon appétit !
If, as (NØ), besides being gourmand, you are also curious, take a ride on the Wikipedia page… Some interesting things to read about Candlemas ! It is here !