Graphic wrapping? So easy !! Download and print our black & white gift wrapping kit to create stylish & graphic christmas wrapping and set your gift apart! Download the pdf file here.
Simply print the graphic pattern on a as thin as possible paper and the gift tags on a heavier paper. Cut, wrap, glue, tie up and voilà !
Here is what you will need: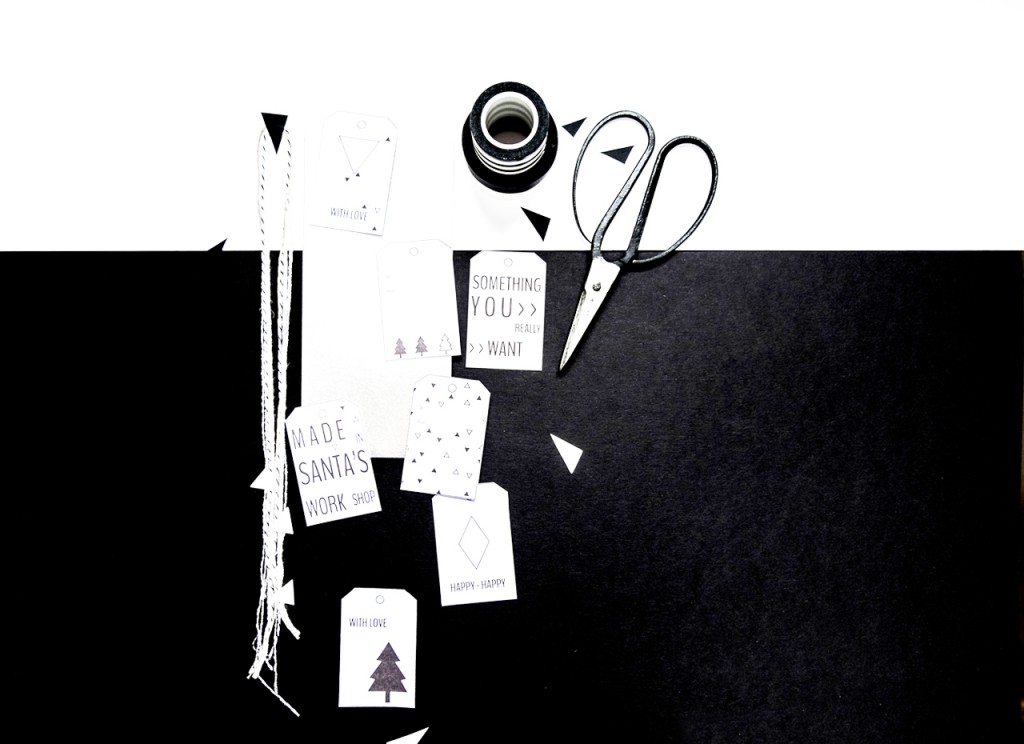 – Some thread, ribbon, wool, and linen string or shiny cotton…
– Scissors.
– Masking tape or wrapping stickers.
– The printed gift tags that you have carefully cut out.
– The printed wrapping paper.
– Some GIFTS !!
Now the graphic gift wrapping steps :
1. Punch holes in your gift tags using a paper hole punch or your scissors so that you can tie your tags or labels.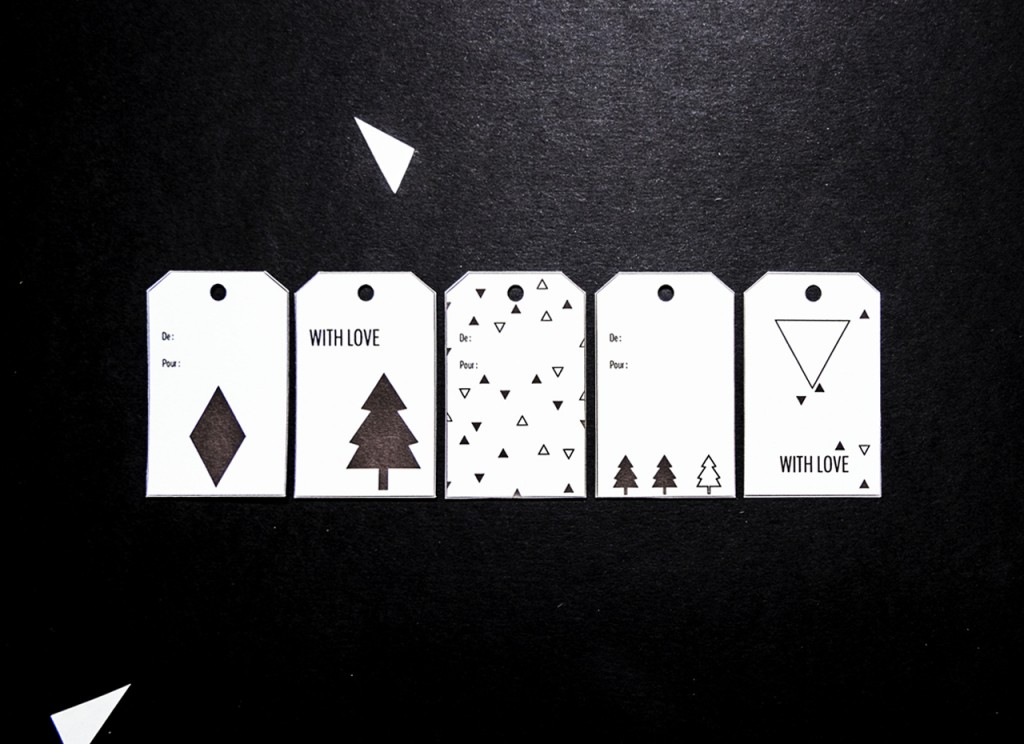 2. Wrap!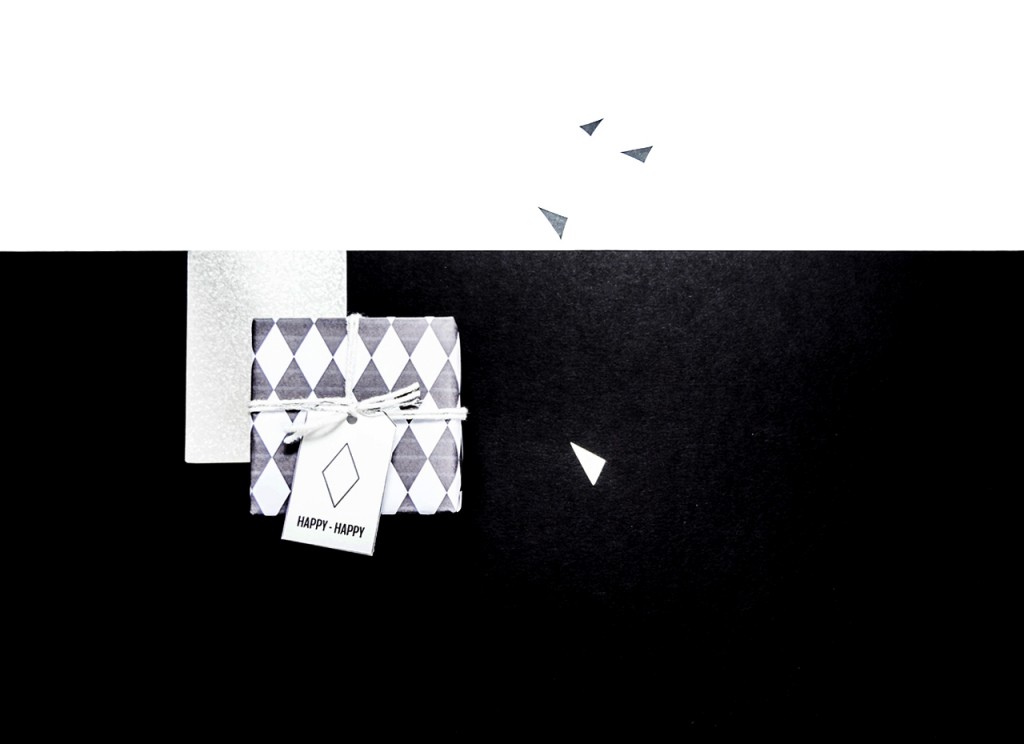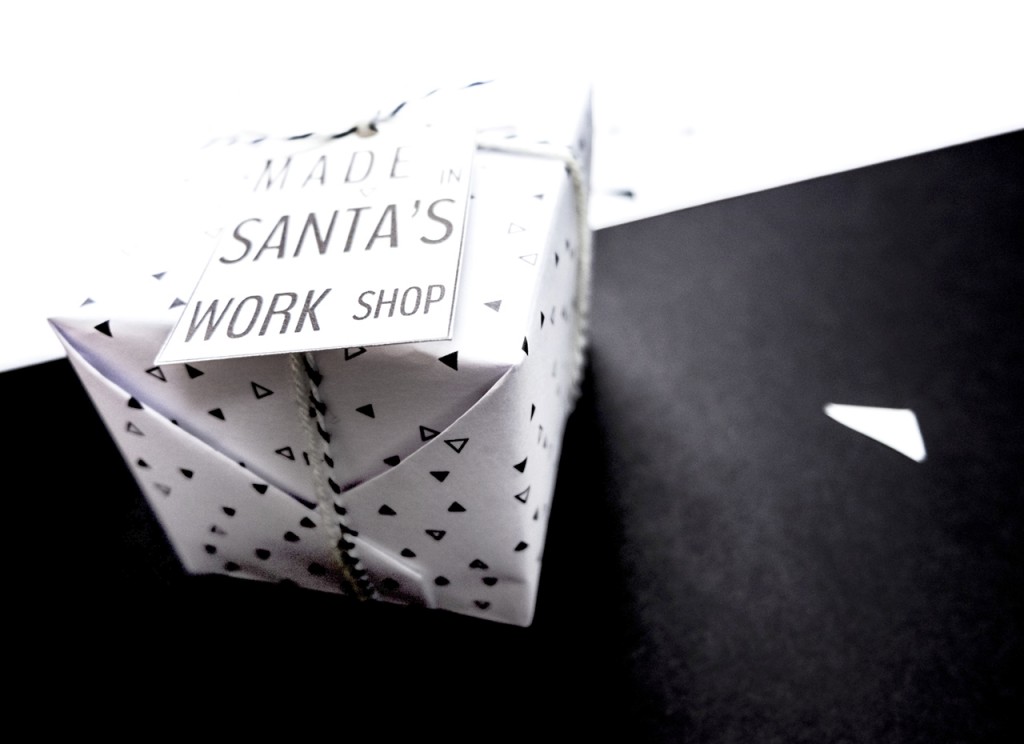 Et voilà !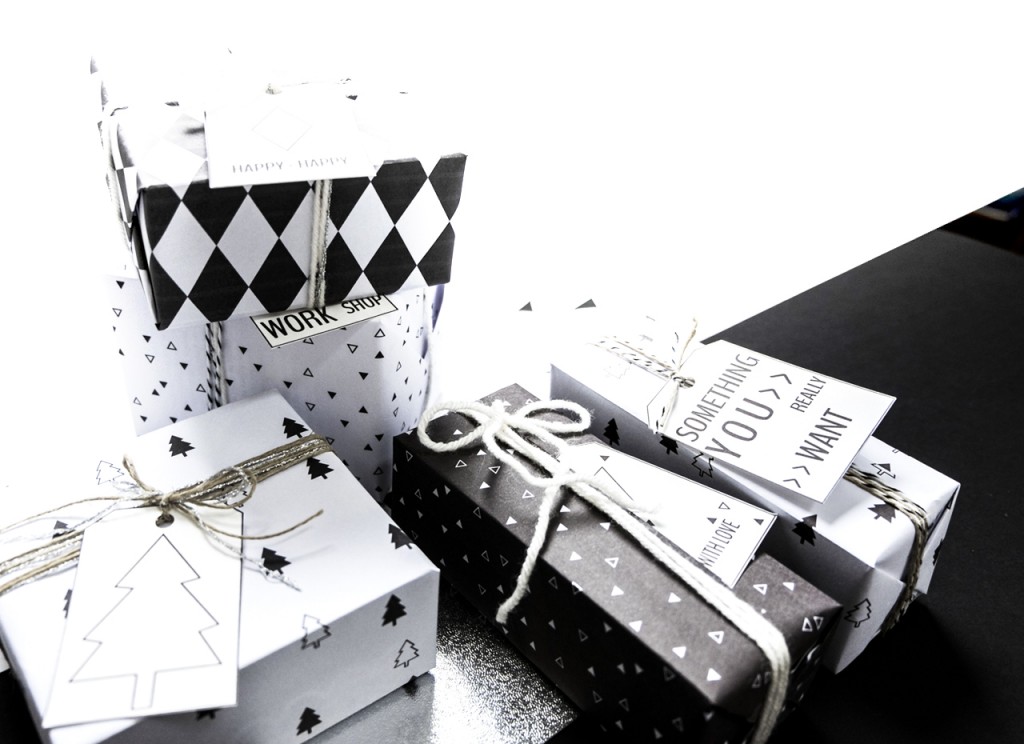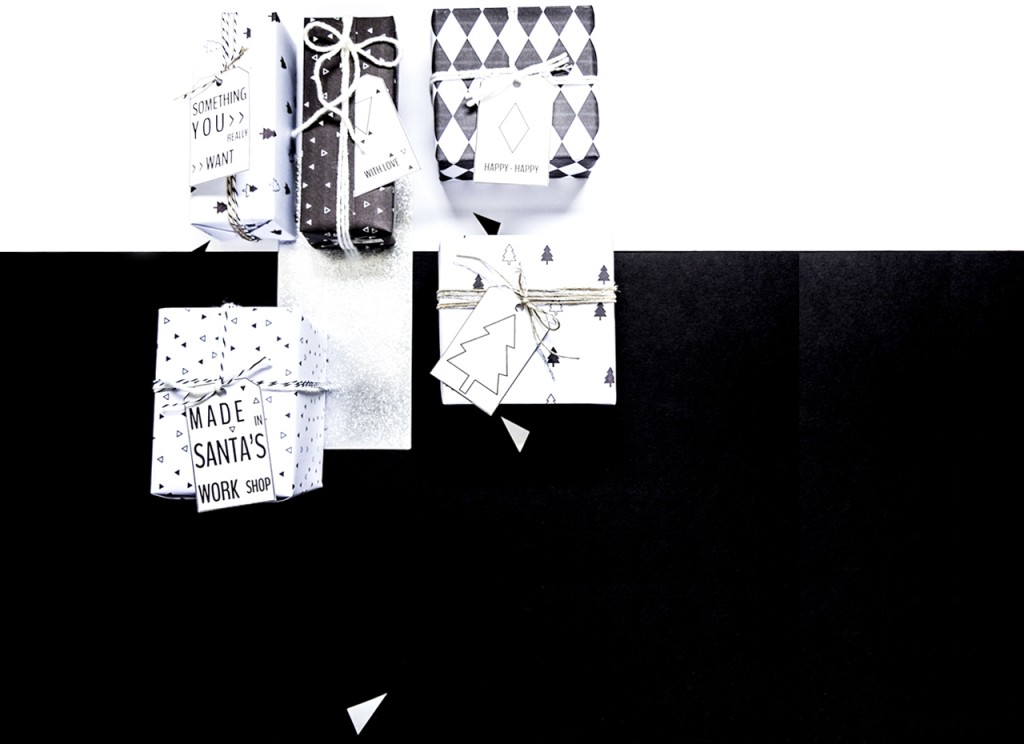 (NØ) hopes you enjoy this gift wrapping kit ! Do not hesitate to share your artistic creations with us !
Do you need more creative ideas for wrapping gifts ? Have a look here…