Mister (NØ) likes candies. To make him happy (Ha yes ? This is Valentine's Day ?), (NØ) concoted him a customized candy box, the well-named "Sweet (Hum ! Or Not ! ) Box". There is something for everyone, sugary,  salty candies (yes, you read correctly, but don't tell anyone, he doesn't know yet !), sour or soft, chewy or crunchy, fruity and juicy…Something for everyone, really ! To offer as a gift, or to keep it for you!
To build the box, you will need :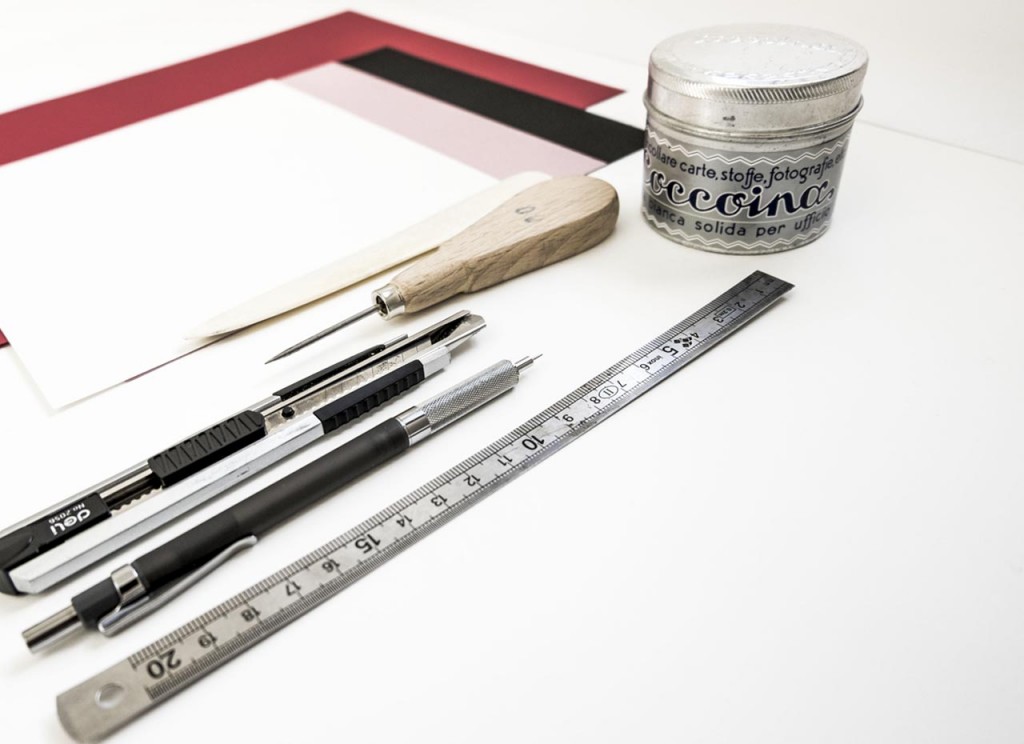 – Some tick paper to make the box (minimum 360 gr).
– Thiner paper to fold small boxes (180 gr is the right weight !).
– A pen.
– A ruler.
– A cutter.
– A bone folder.
– Paper glue or thin double-sided tape.
And some sweets to be picked according to your lover's or your own taste :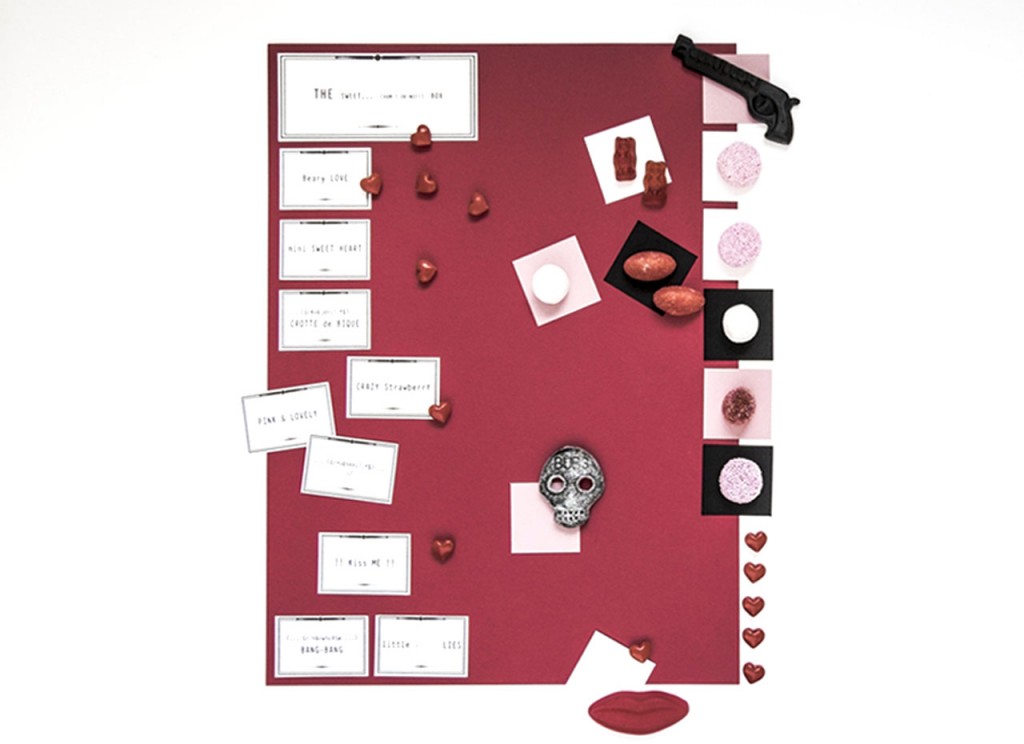 You can print some funny, crusty or lovely labels to describe the candies, to be placed on top of each little box !
Let's go with the folding !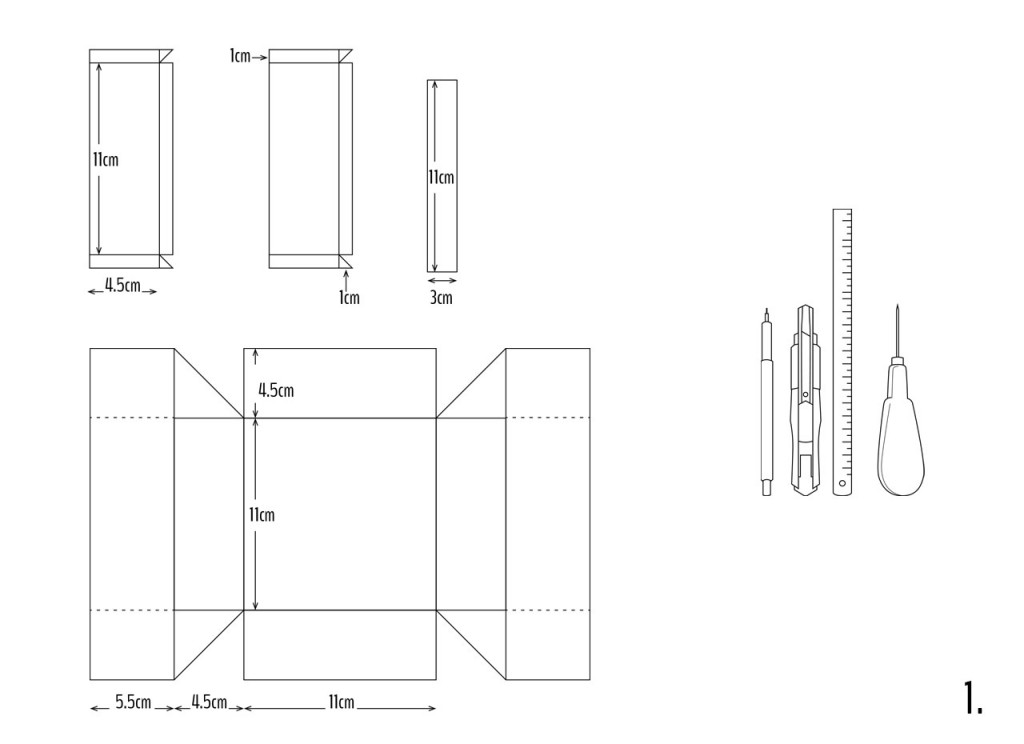 Get the tick paper and trace the box pattern using the above metrics. Cut all around and following the dotted lines. Fold on the lines.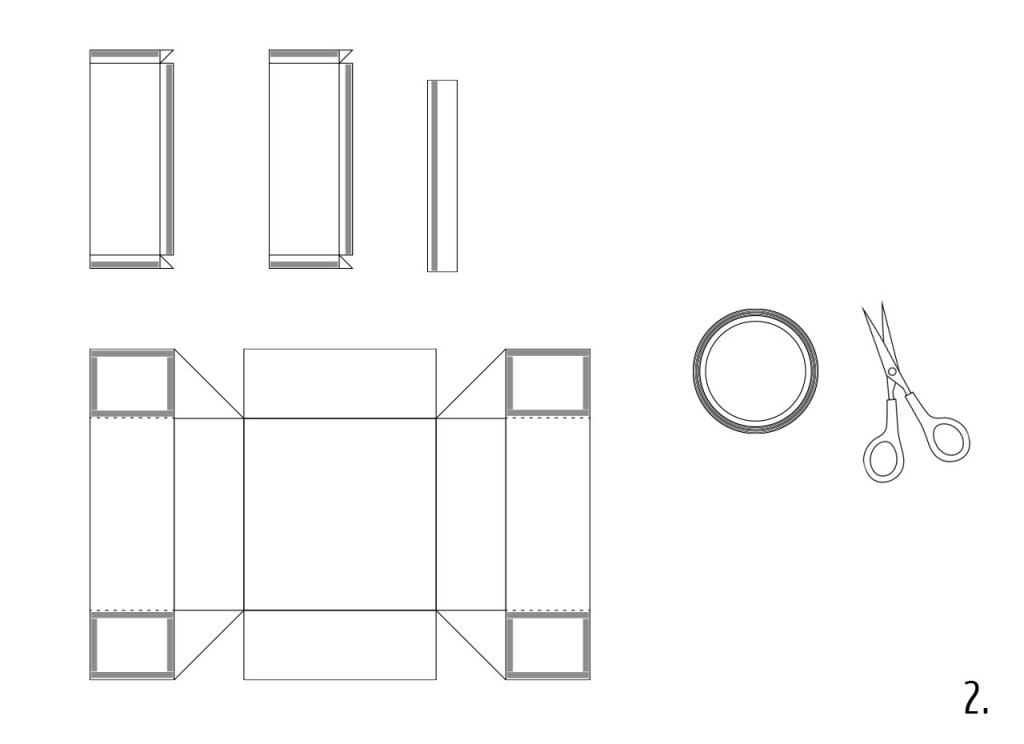 2. Glue the gray areas.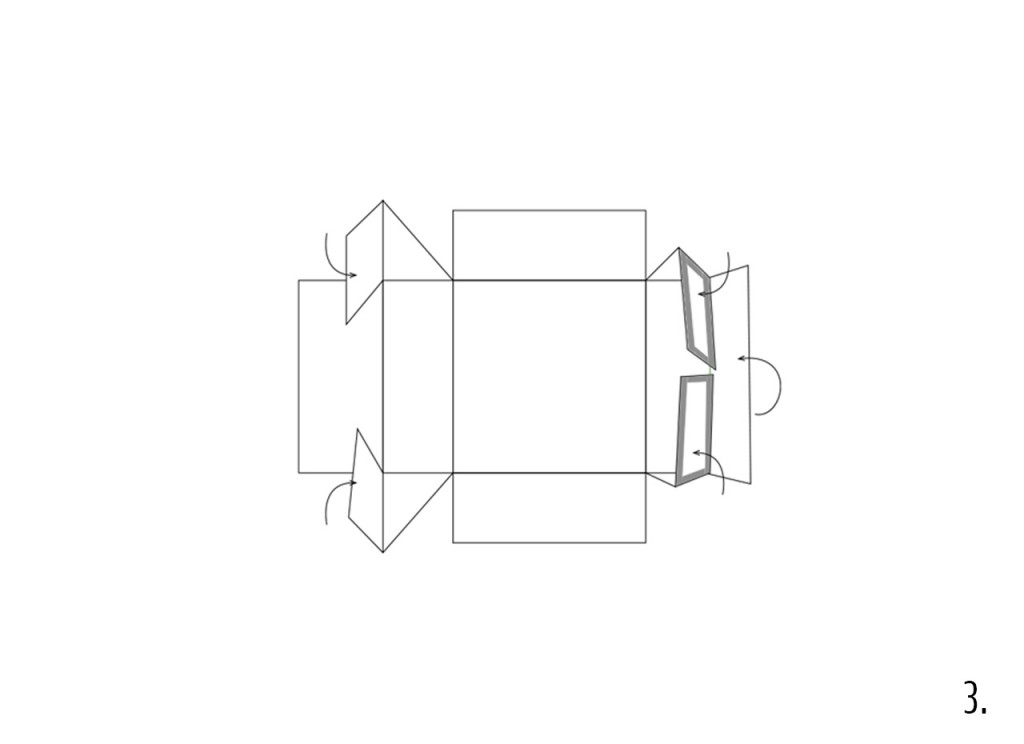 3. Fold the flaps to create the two parts of the box lid. Glue.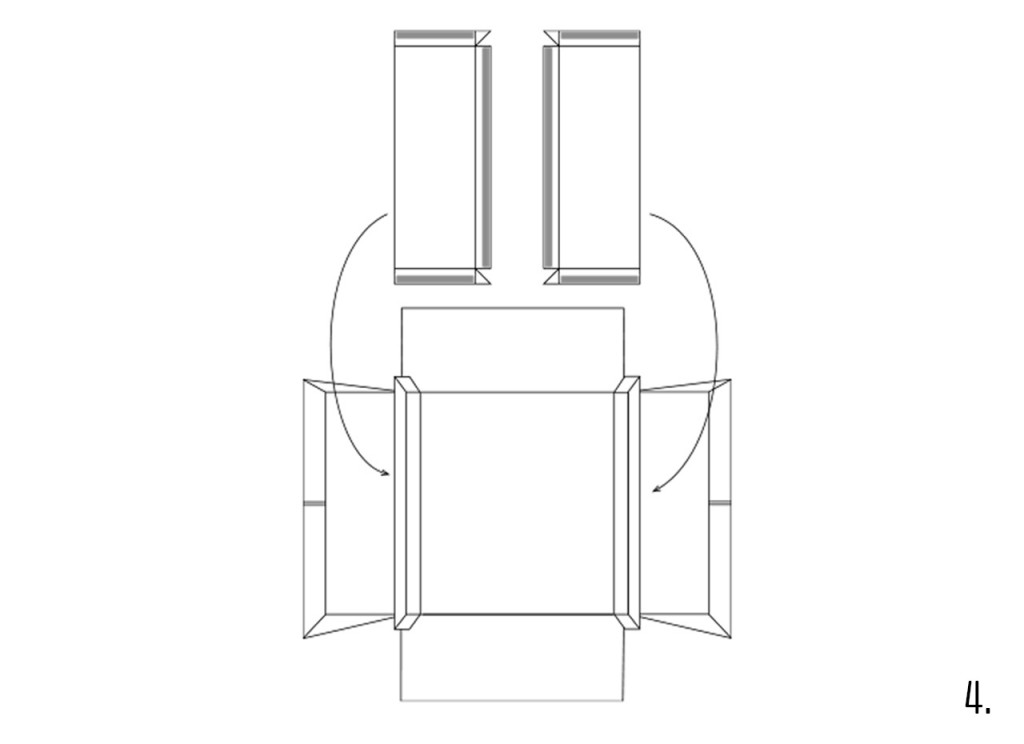 4. Glue the two sides of the box as shown.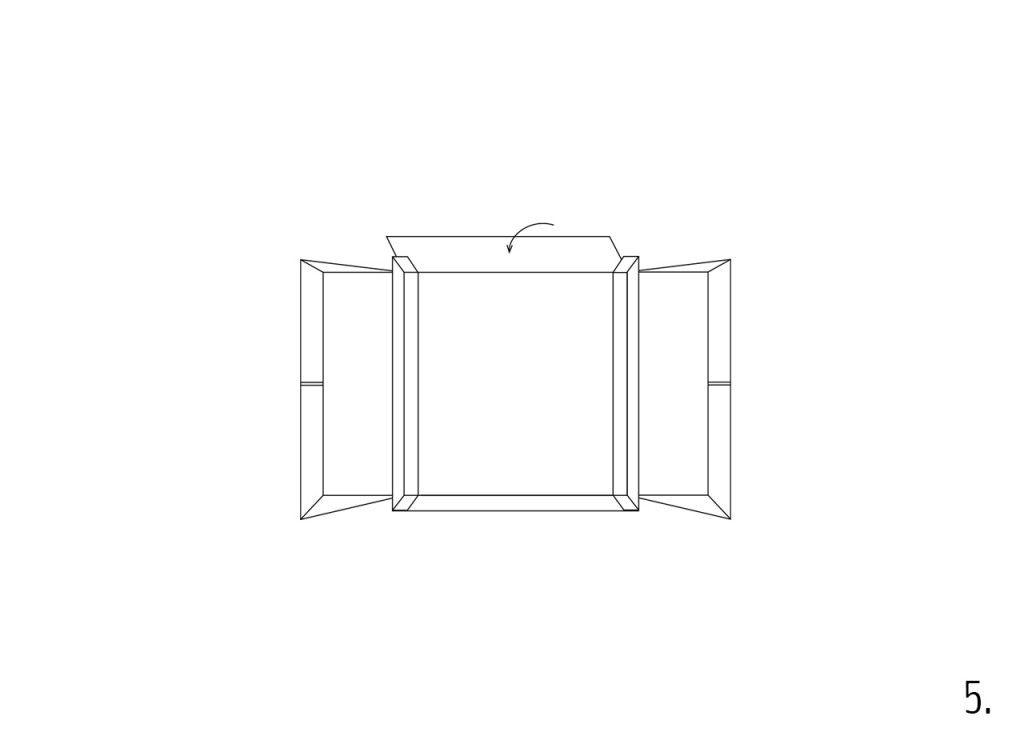 5. Fold again the two other sides to form the box.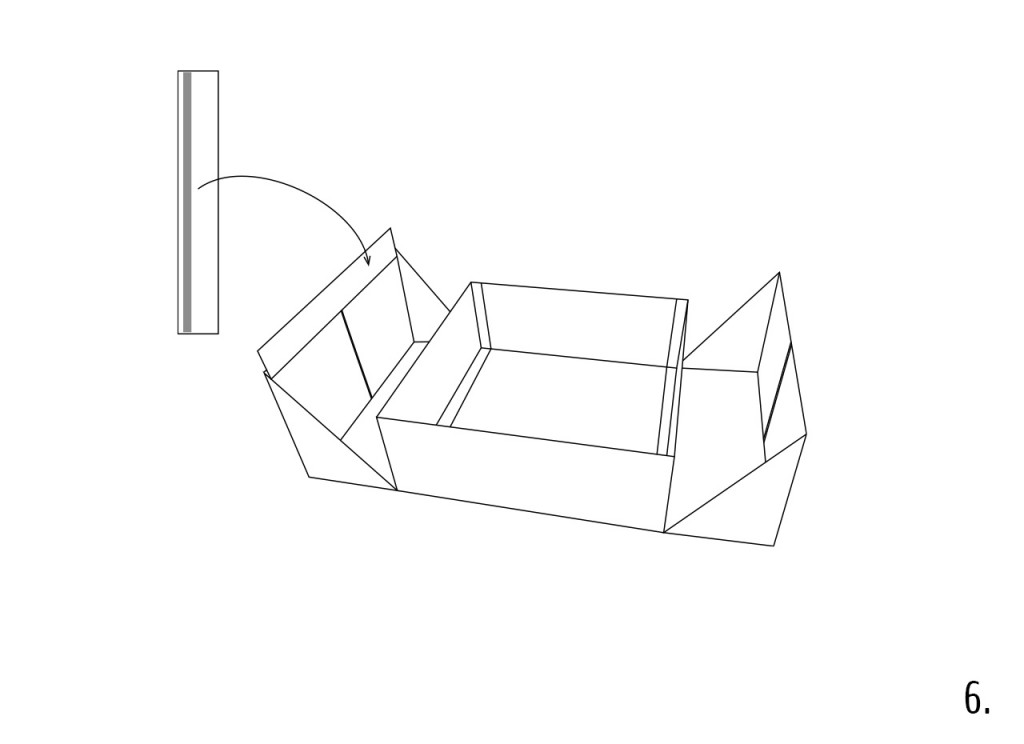 6. Glue the closing tab inside one of the side of the box lid as shown on the picture above.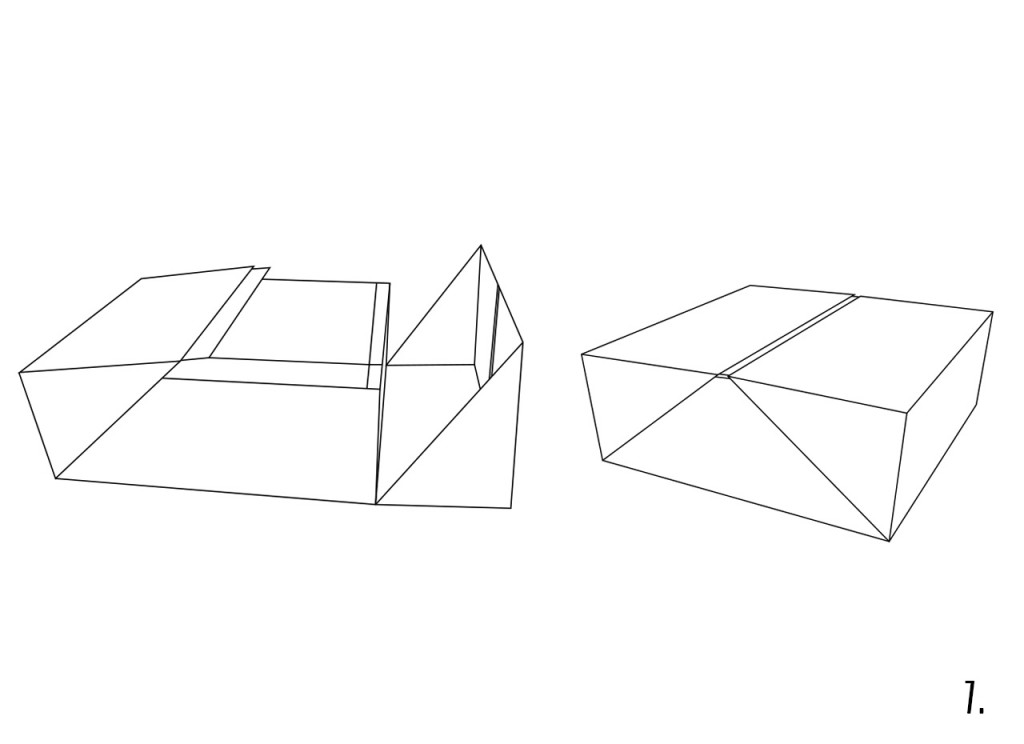 7. Close the box and you are done, yippee !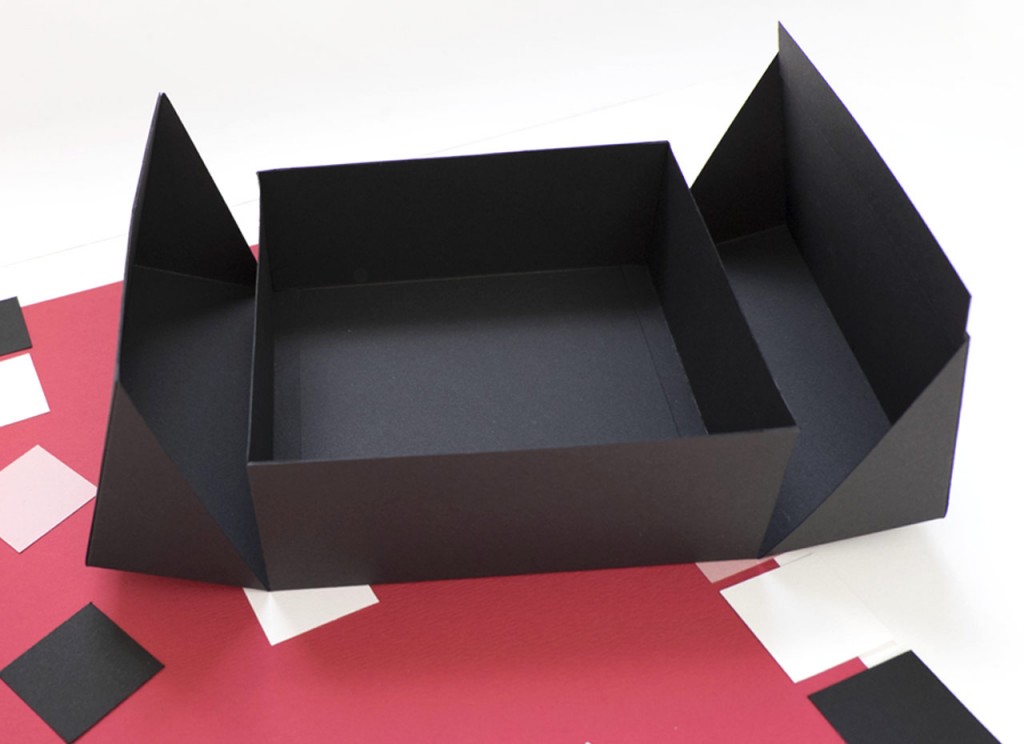 Now it is time to take care of the little boxes that will go inside !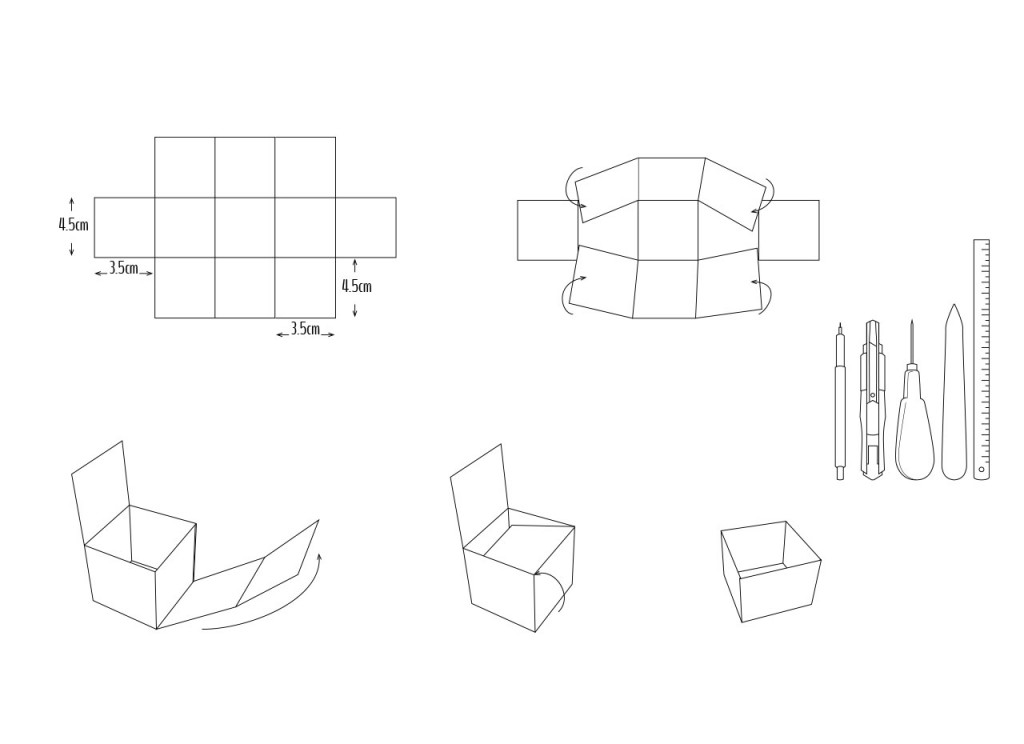 Let's start again using the thin paper this time, trace following the instructions above, cut, mark the fold lines, glue the sides, fold, glue again, fold again and hop !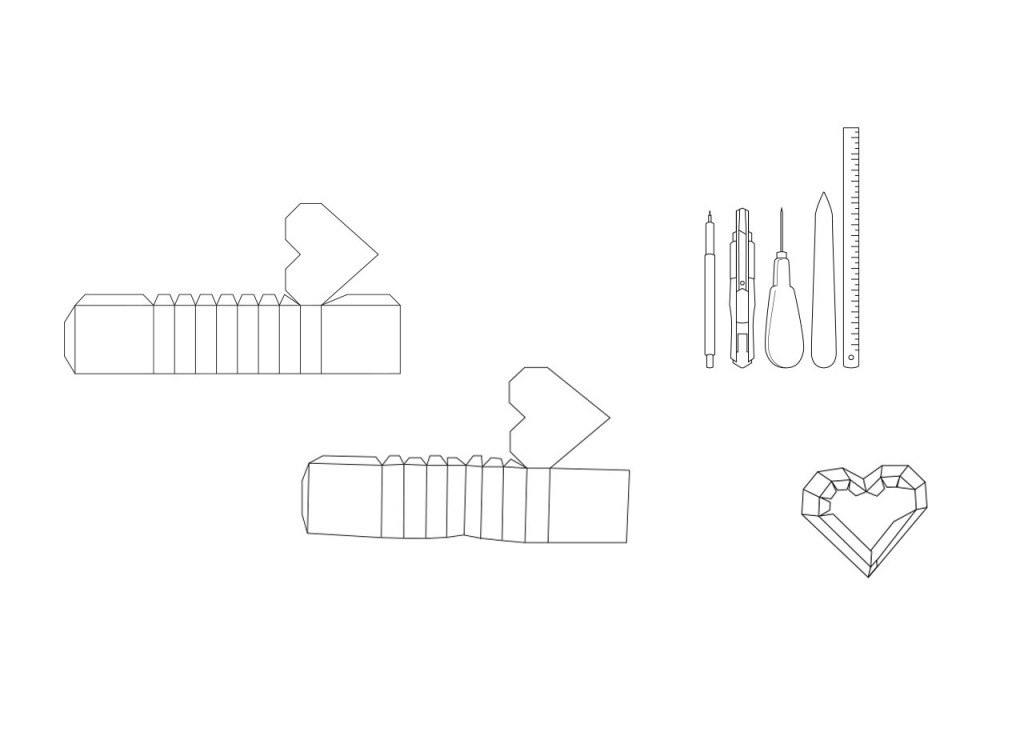 For making the heart boxes, print the pattern that can be downloaded here, cut, mark the fold lines, fold, glue the tabs, fold again and voilà !
You need to make a certain number of little boxes (9 in total) to complete the large sweet box !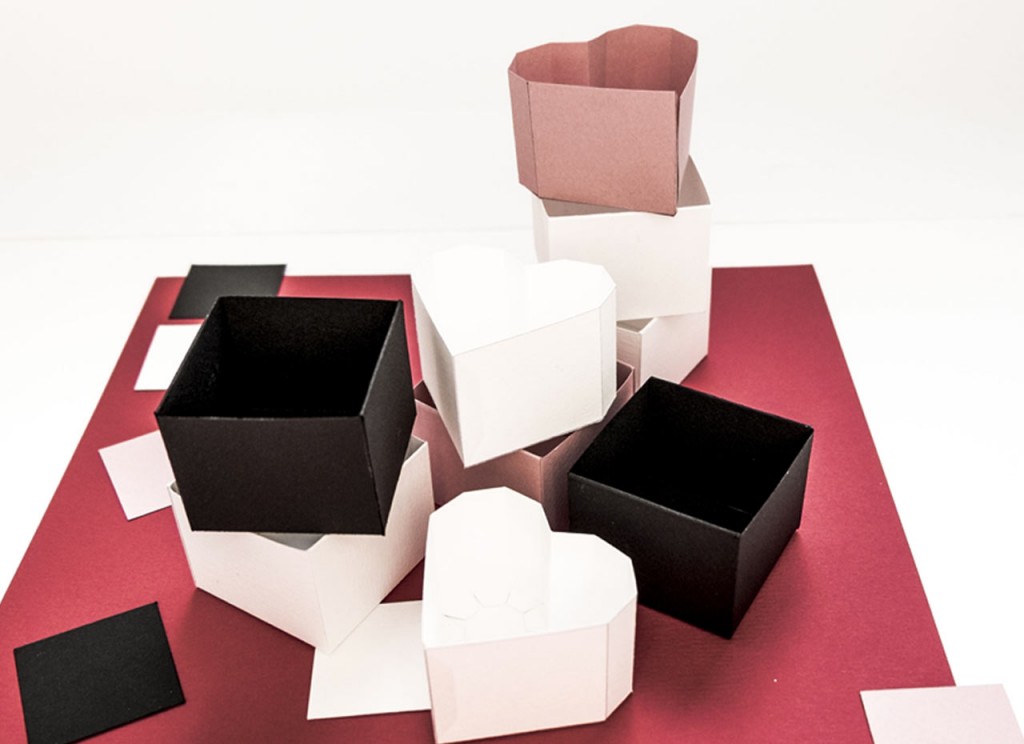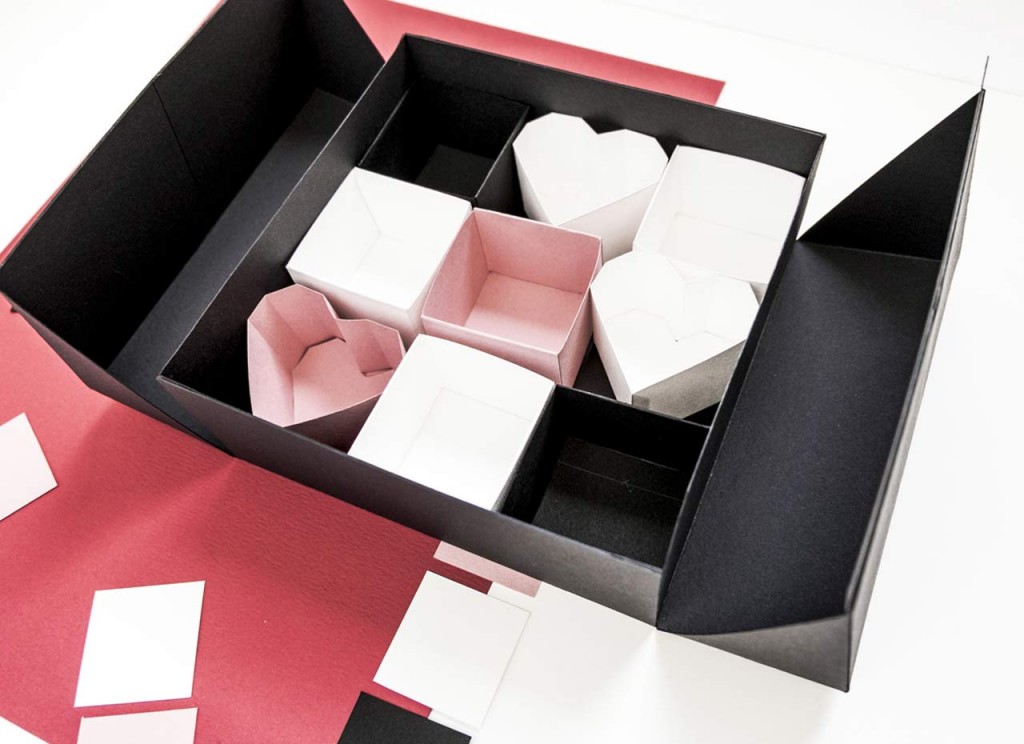 Last step is to fill the little boxes with candies and place (or not) some labels on top of them… That's it !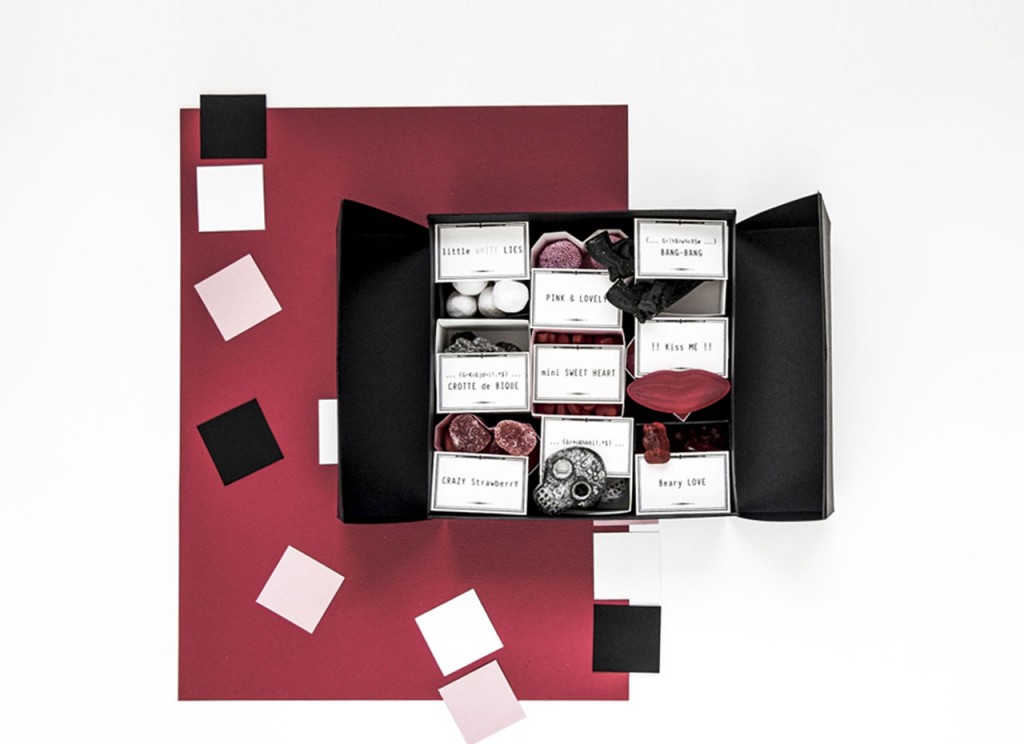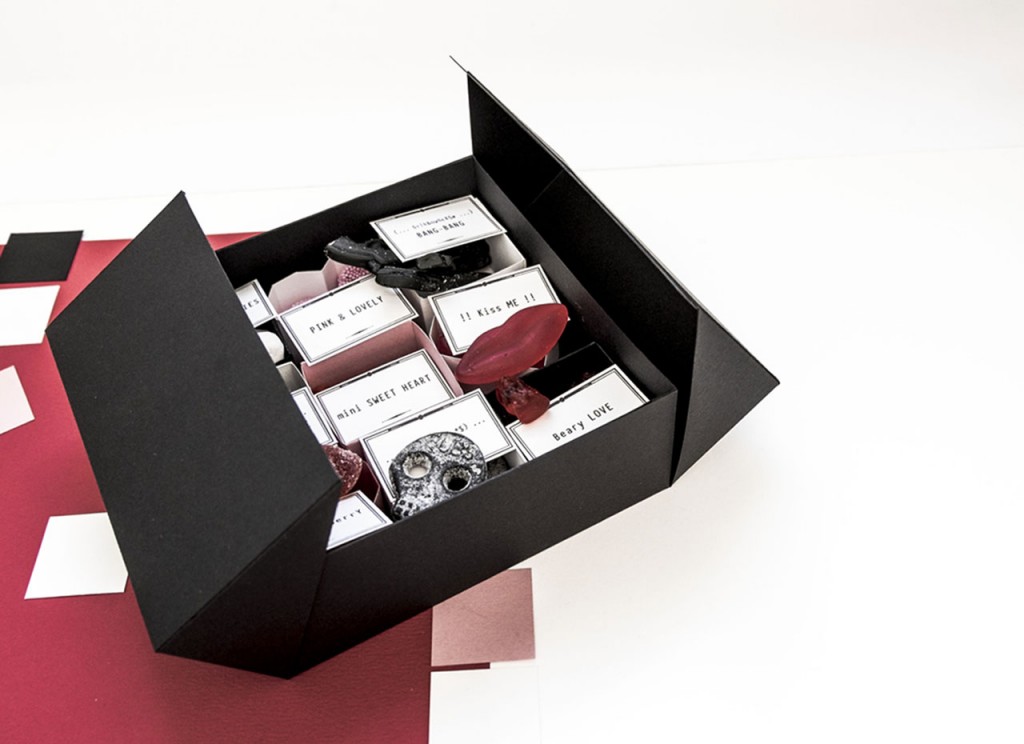 And because Love is not always all the time forever "la vie en rose", this box includes some "spicy" surprises… A small witty-wink! Because we celebrate lovers during Valentine's Day, (NØ) was in a playful mood and decided to have some fun, so have fun too + love yourself !