After some very loooong working weeks, (NØ) is finally on holidays… She is ready for some fun… Nothing better than friends for a few laughing moments ! And there you go, she decides to create some fun-companions made of paper ! A string of Harlequins inspired by vintage Jumping Jacks, a DIY for (young) kids too !
TO make your paper jumping jack, you need :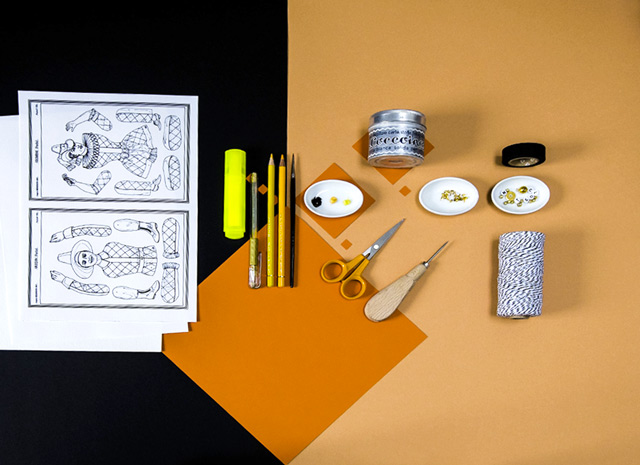 – Postal card that (NØ) has made for you and that you can download here to be printed.
– Thick paper (360gr or 0,8lb is good) to strengthen the jumping jack.
– Color pencils, felt pen, some paint, one or two paintbrushes…
– Fine scissors.
– Paper glue.
– An awl or a tapestry needle.
– Colored brads.
– A piece of yarn.
– Few beads.
– Some tape.
– A touch of fantasy !
Let's go and start building our paper friends :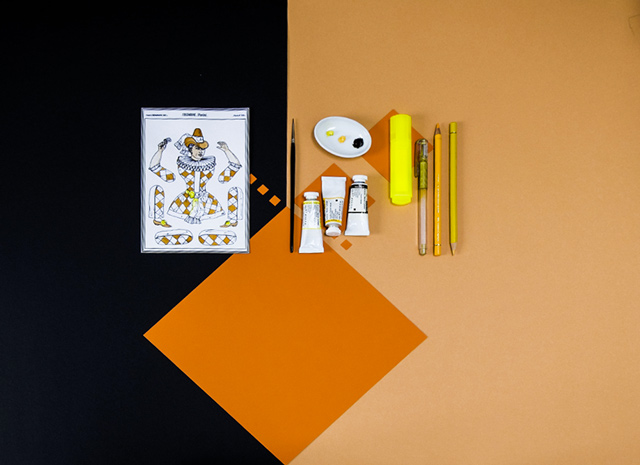 Print the postal card in black & white and bring your Harlequin to life by coloring him !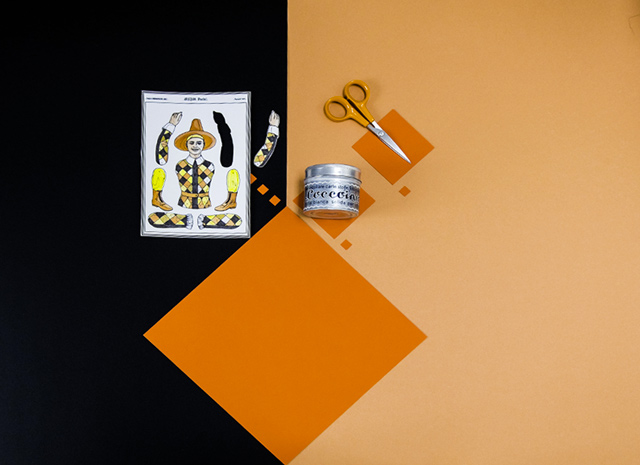 2. Glue the colored drawing on the thicker paper to strengthen your jumping jack and start cutting all pieces of your Harlequin with care.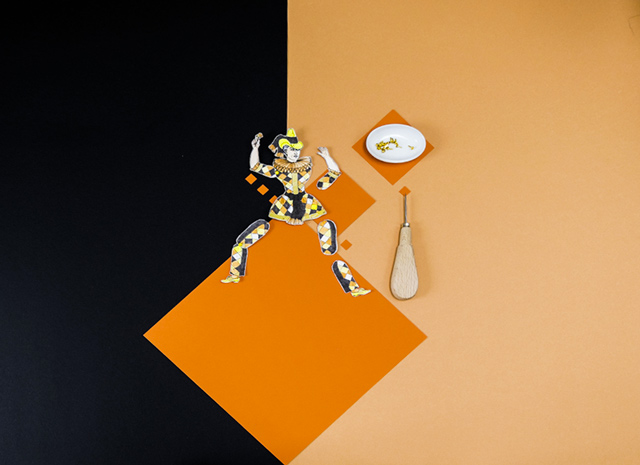 3. Using the awl, drill a hole on each little dots located at the joints, place a brad to attach the limbs to the puppet body.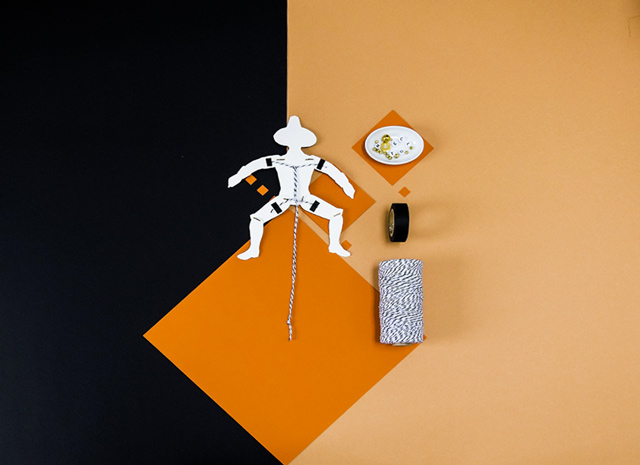 4. Place the string as shown on the picture above and decor the lower part with some pretty beads.
Your new friend is ready to play with you !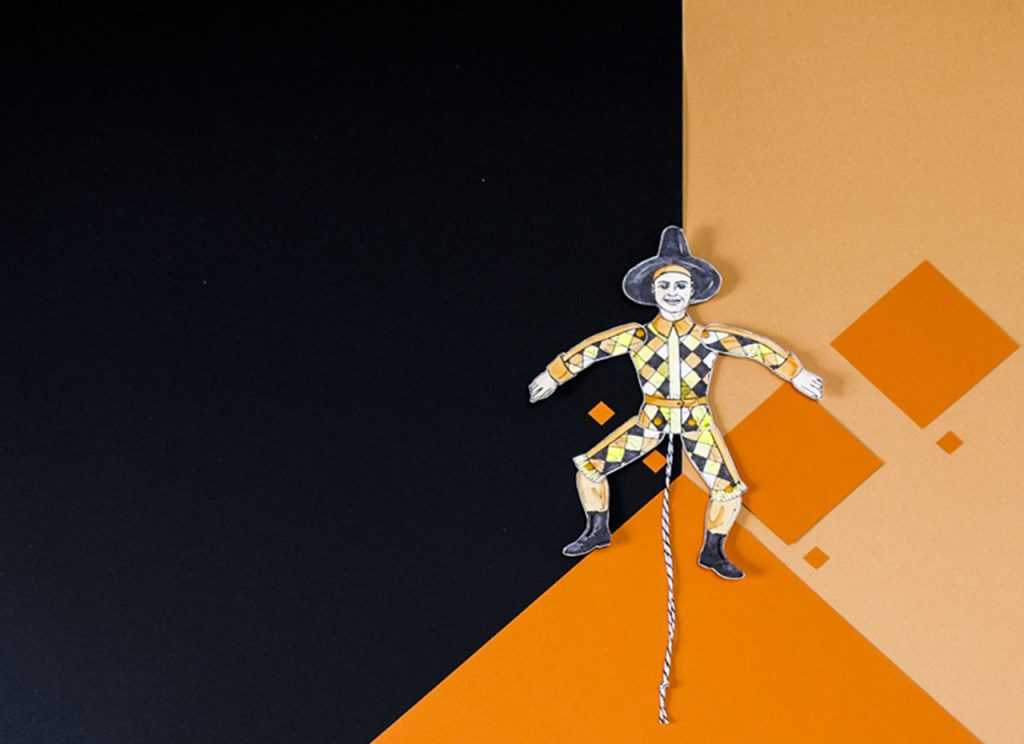 And he is even happier when you make him other companions !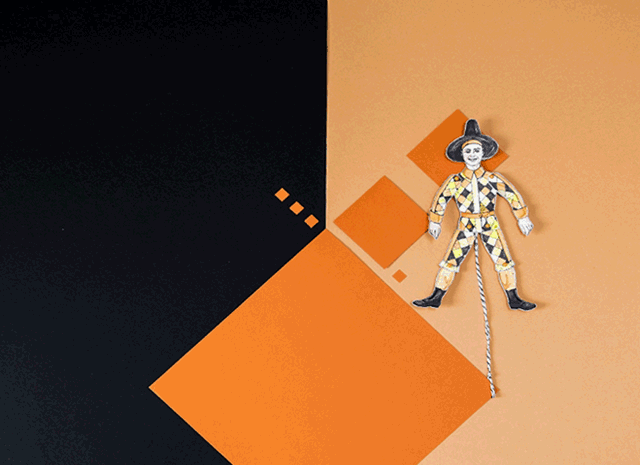 In which colors are you going to make yours ?
You can find a downloadable version of our paper jumping jack flat puppet as well as other creations on (NØ 's toy box.