Welcome to the (not always marvellous) world of icosahedron, hexahedron and other dodecahedron, or how to make the geometry from Platon attractive and fun by creating an Advent Calendar! But no need to go over the basics,  (NØ) has your back and just prepared a nice & sweet pdf document to be downloaded here.
Here is what you will need for building your very own calendar boxes :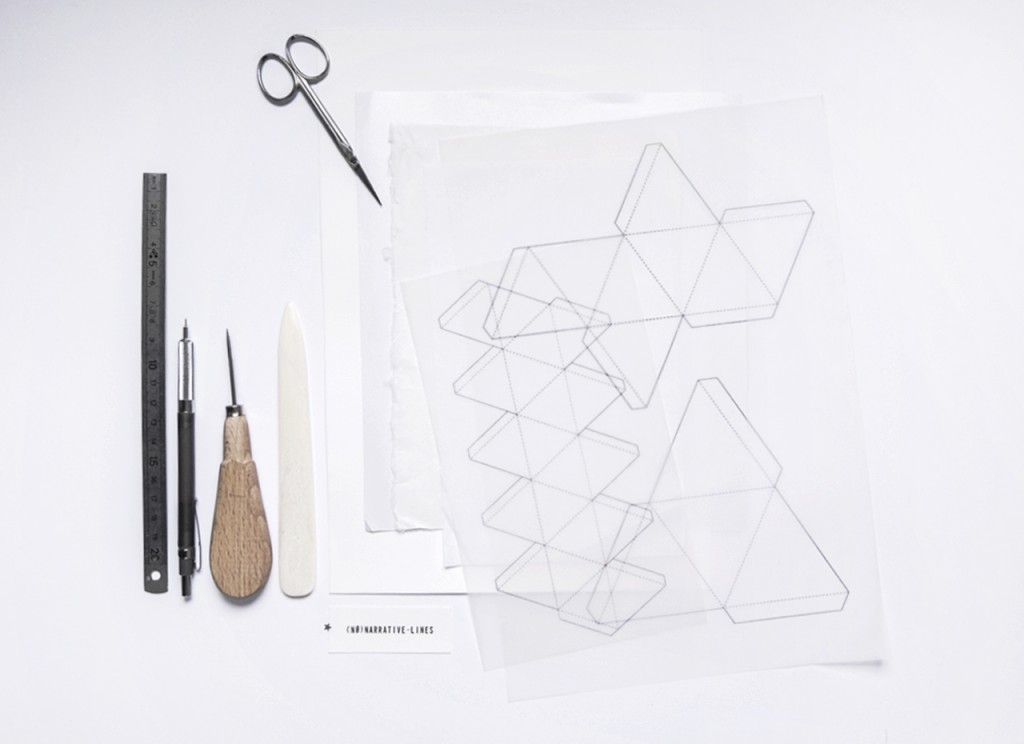 – white or colour drawing paper, or any premium quality paper, at least 180gsm.
– 1 ruler.
– 1 pen.
– 1 marking tip.
– 1 bone folder.
– 1 scissor.
– 1 scalpel.
– thin double sided tape.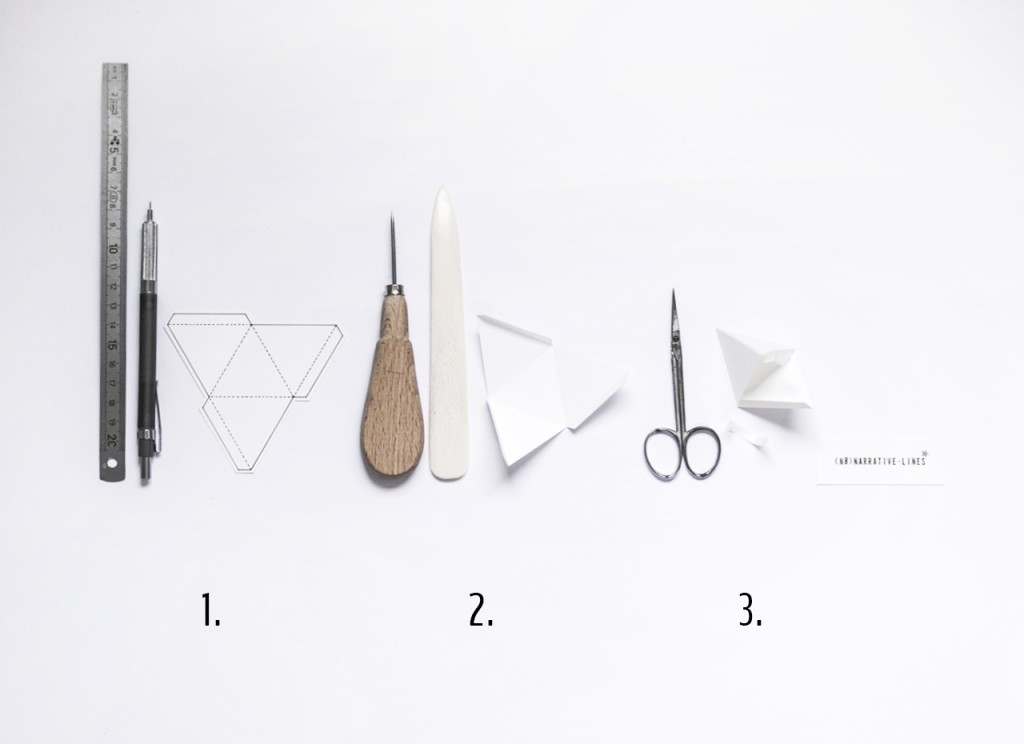 1. Print and cut along the plain lines.
2. Use the bone folder to bend along the dotted lines. Fold.
3. Stick strips of double sided tape on the flaps, except on one side to insert a small gift and the thread.
Et voilà…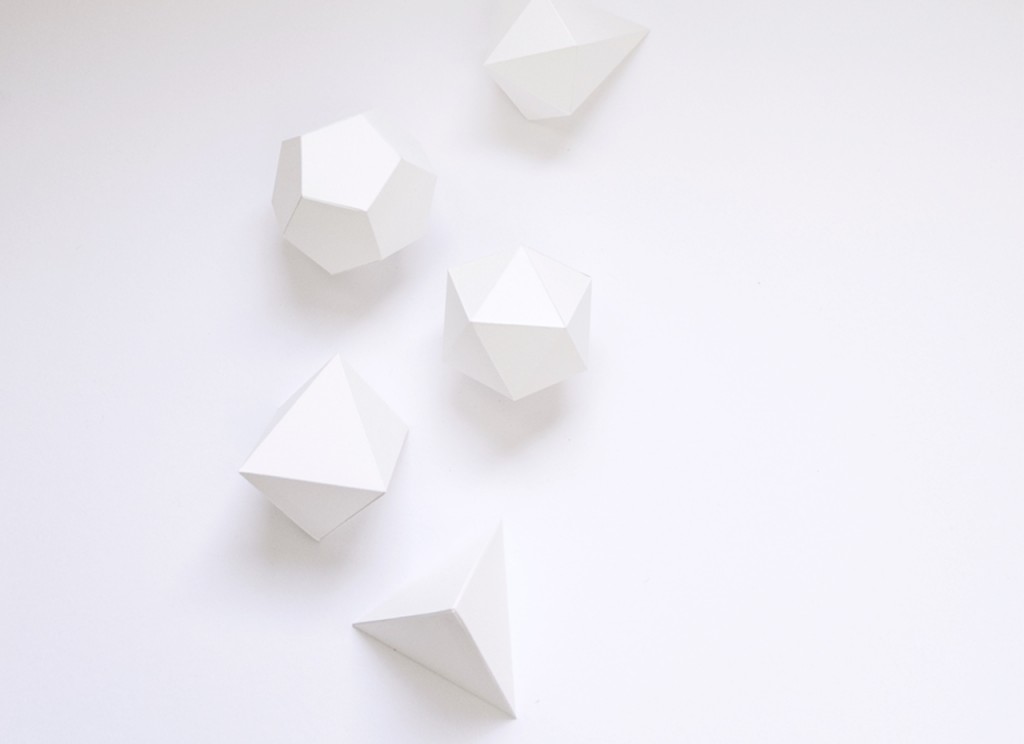 We are not quite done yet… Here is what you need next :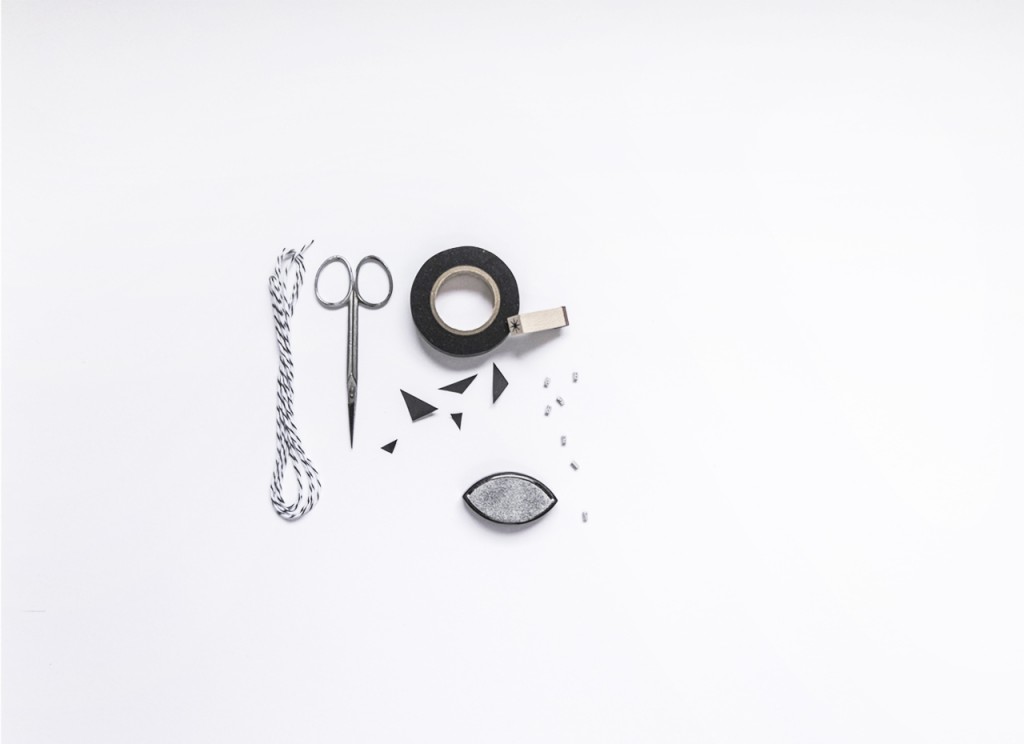 – decorative yarn, ribbons, combed cotton…
– masking tape or sticky label.
– stamps to numbered the boxes.
– silver ink, gold, red, black, blue… Your choice !
– scissors.
And of course 24 little gifts to fill the boxes… Some sweets in shinny paper, tiny wooden figurine or a "good for a tickling game", up to you to find what will please your kid, sister, friend, mum, dad, or yourself!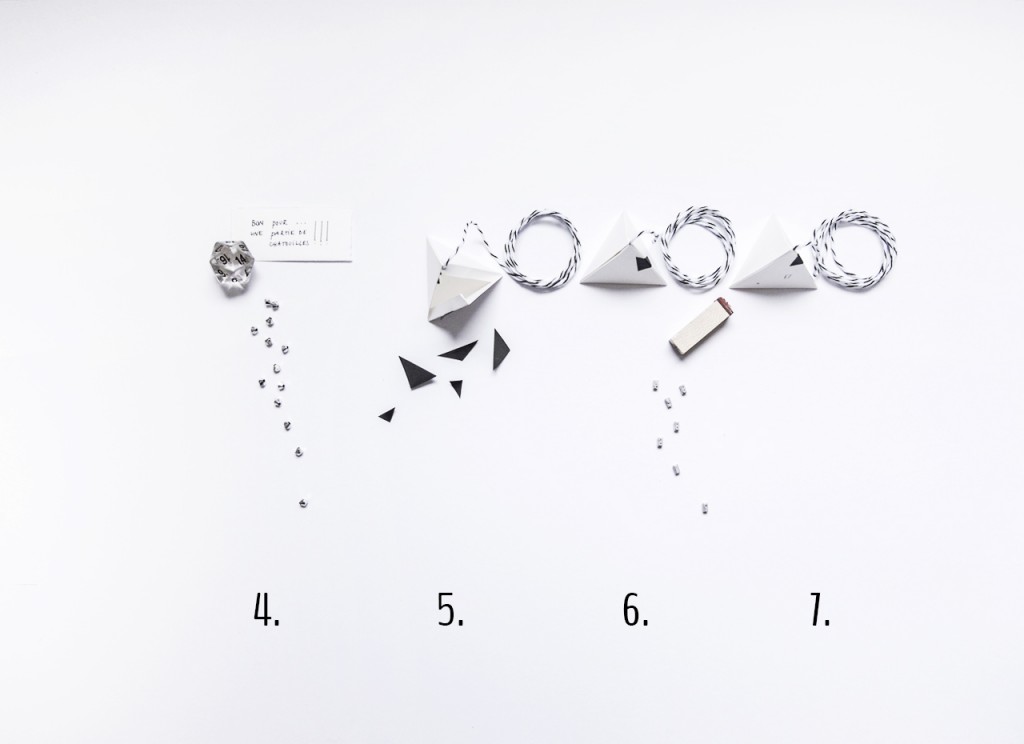 4. Prepare your gift, few colour beads for a bracelet, a curious dice, a sweet word…
5. Cut a piece of string and tie a knot on one end that you place in the box. Add the gift inside the box.
6. Close the box with masking tape or sticky label.
7. Numbered the box and add some decorative elements with color stamps or a pretty pen !
That's it… Hang up…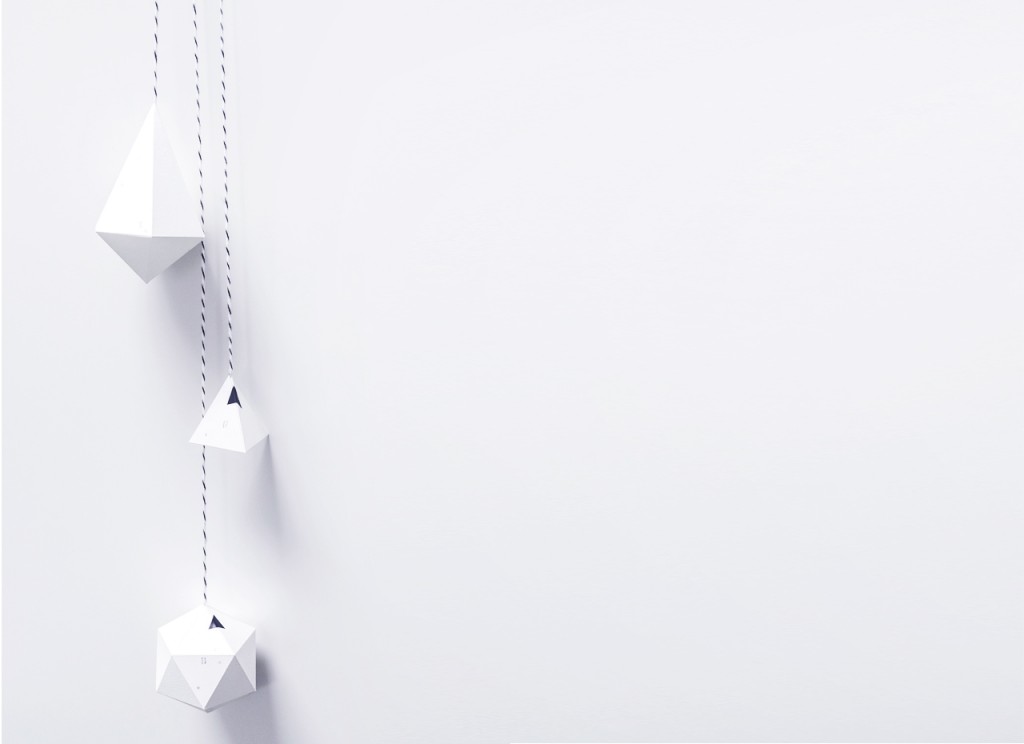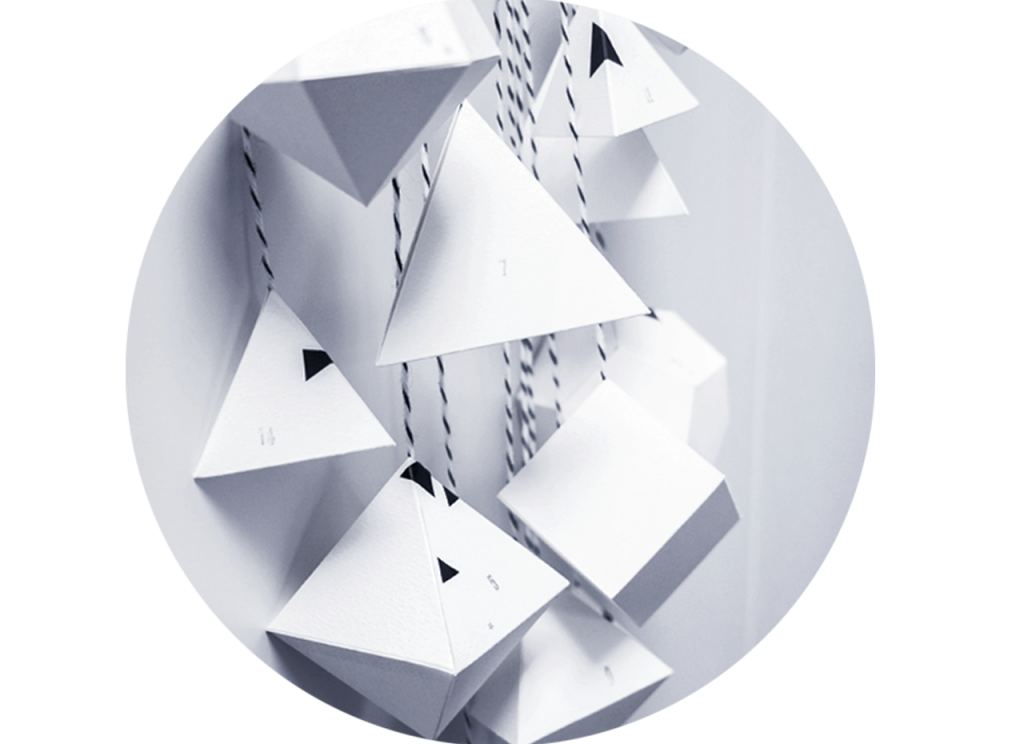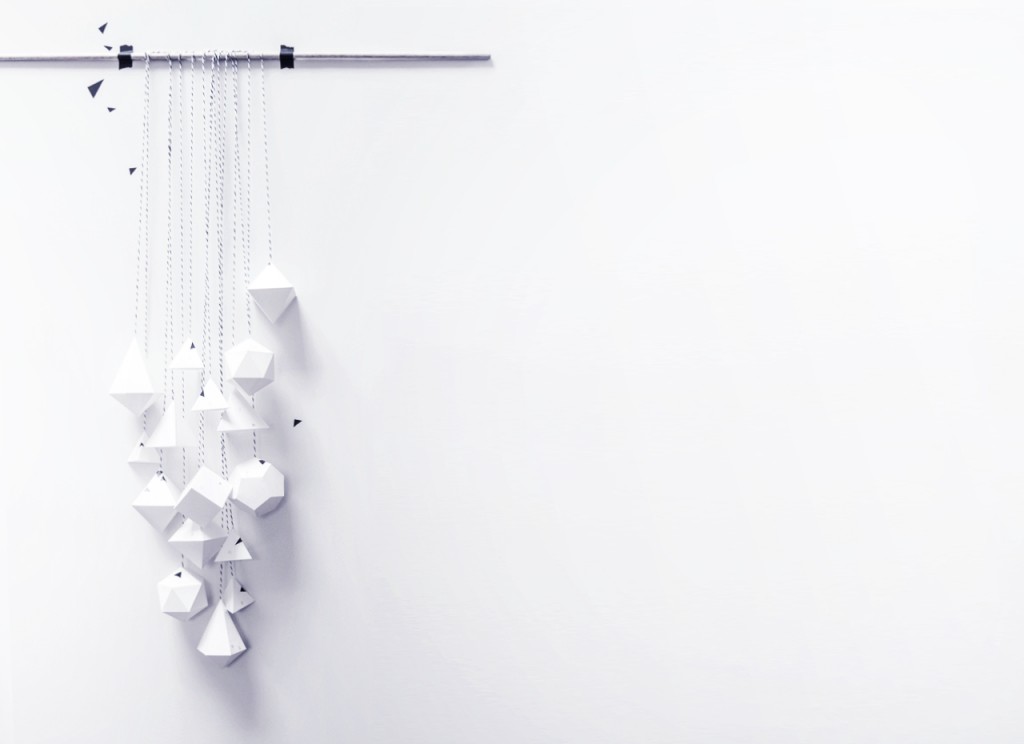 Ready for Advent-time ?